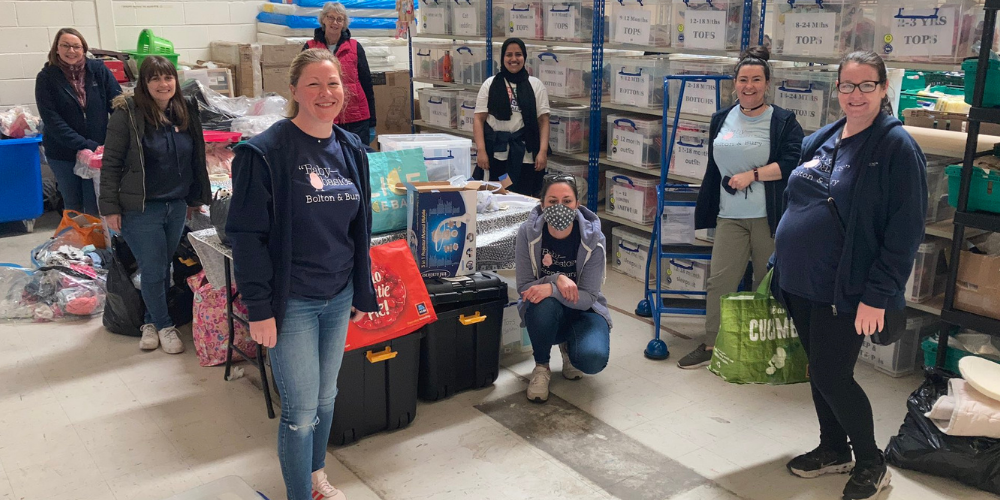 Based at the Bridge Church in Bolton, Baby Basics Bolton & Bury was launched in January 2016 to provide essential baby items such as Moses baskets, toiletries, bedding, clothing, nappies and labour bags for vulnerable women and local young families.
Many of those supported are dealing with various challenges including homelessness, poverty, destitution, domestic abuse, trafficking, modern day slavery and teenage pregnancy. Individual circumstances and situations mean those supported are simply unable to provide these items for themselves.
While the impact of Covid-19 placed new mum's and their babies in the more vulnerable category, resources to support them became much scarcer. Despite this, more than 20 referring agencies, (including local midwifery services, health visitors and other charities) continued to rely on the important support Baby Basics provide. At the height of the pandemic referrals to Baby Basics doubled.
Baby Basics adapted their services due to donation points being reduced from 10 to just 1, resulting in previously donated items having to be purchased instead. Quarantine and laundry times for donated items increased, while safer working practices reduced volunteer capacity which also impacted on the availability and provision of emergency items into the community.
Baby Basics overcame many challenges and continued to provide essential baby items to support vulnerable women, young families and those in need of help and support. Such items can often be the difference between a baby being able to live at home or having to be placed in care or elsewhere.
Basics Bolton & Bury has been shortlisted for the Community Group of the Year Award to be presented at Forever Manchester's Birthday Party on Friday 18th March 2022.
The award is given in recognition of a community group or project that has made a meaningful and significant impact, strengthening communities, making a difference and putting smiles on people's faces.
Click here for more details about our Annual Birthday Party.
---
Date added: 1st December 2021
---