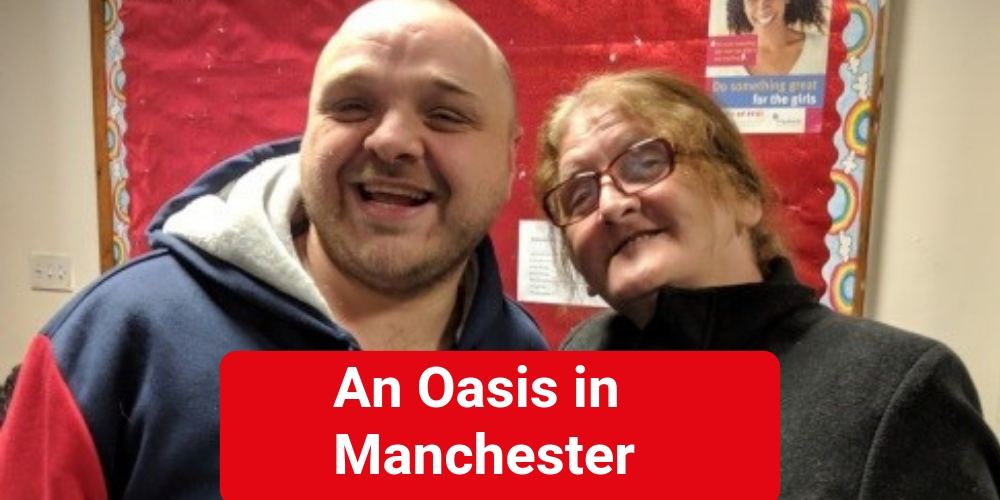 The Oasis Centre is exactly as it sounds – an oasis in the heart of Gorton for those who have found themselves in a situation of crisis.
Since 2001, The Oasis Centre has strived to act as a permanent fixture of support for adults who are facing hardships. This includes people who come from hard to reach, chaotic families or have been subjected to neglect, ex- offenders, people who have been abused, those with financial difficulties, people struggling with unemployment and those who require support and a sense of security.
After meeting Victoria who founded the centre, we were moved and inspired by her dedication to take people out of a situation of crisis and to provide them with support and stability. Many members of the centre have gone through life without love and have faced extreme situations.
The six members of staff and 30 volunteers try to ensure a sense of family and community within the centre, to enable each member to leave the centre feeling valued and cared for and knowing that their lives are important. The centre holds award ceremonies twice a year in order to help members to feel special and valued. Last year a member received an award for 'Client of the year', which meant so much to her that she cried with joy. This demonstrates the way in which the centre has a huge positive impact on its clients.
The Oasis centre work with approximately 100 clients a week and on average, people tend to come to the centre for about 2-3 years. There is a free café which ensures that all members feel welcome and comfortable and the centre also provides free hot meals.
When we visited, we noticed that there was an atmosphere of warmth and safety, with lots of people laughing and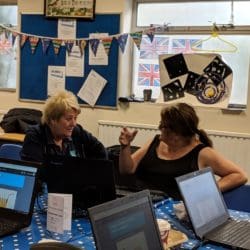 chatting over a coffee.
Within the centre, there is a charity shop with items donated by the public and everything is sold for £1. This enables clients to buy things that they wouldn't normally be able to afford, so if you have anything that you could donate- it will go to a great cause!
For every person who arrives at the centre in need of help, there is structured support available. The support is offered through four linked projects each one carefully designed to provide tailored support for clients.
As part of the Re-skill project, which helps to move clients from a situation of hopelessness to aspiration, there is the opportunity to learn new skills, such as cooking or learning to type on a computer. The Re-start project aims to help clients get into employment. We saw people getting help with their CVs and getting advice before interviews. Every month, 2-3 clients find employment with the help of the centre.
The Oasis centre has already made a huge, positive impact to lives of many disadvantaged people and has built a stronger sense of community among the residents in Gorton. But they are not stopping there! There are already plans underway to move to a new building, which will be funded by the £1 million that the centre has managed to raise. In spring 2020, the new centre will be opening its doors to the community and will continue to provide vital support to those in need.
By supporting Forever Manchester, you are helping to fund amazing causes like The Oasis Centre which makes a huge difference to the lives of people who have had to face huge struggles and difficult circumstances.
---
Megan and Carina from Oscar Technology