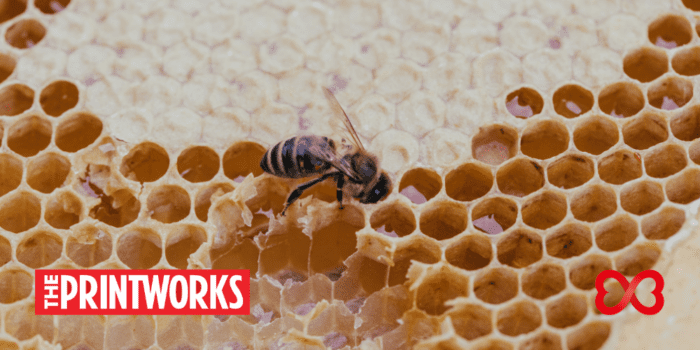 Its been a tough year for everyone, especially some of our communities in Greater Manchester who have been hit hardest by lockdowns. This Christmas give your loved ones a gift that helps to fund and support these communities when they need it most.
Home to over 100,000 honey bees, The Printworks is offering a chance to adopt your very own Printworks bee in aid of Forever Manchester. For just £2 each, newly adoptive parents will be able to name their bee and have their name(s) added to a commemorative digital wall on the Printworks website.
The bee is an iconic symbol in Manchester so we wanted to give people the chance of adopting their own, whilst raising money for a special cause.
There is no limit to the number of bees you wish to adopt and it doesn't have to be just for your family, it can be on behalf of a friend or work colleague. Simply donate a minimum of £2 per bee and in the comments note what you wish to name the bee, along with the name of the adoptive parent(s) if not yourself.
There is also four Queen Bees up for adoption at £25 per Queen. It is first-come-first-serve for the Queens so make sure they have a well-deserved name/title. As for the honey bees, The Printworks have more than enough with over 100,000 living happily on their rooftop.
ADOPT A BEE
Printworks reach their £1,000 target
Forever Manchester is grateful to Printworks for organising the Adopt a Bee fundraiser in aid of the charity and is thrilled they have exceeded their target of £1,000! A huge thank you to Printworks, Mancunians and bee-adopters for getting involved in this unique fundraising initiative.
Don't worry – there are still lots of bees waiting to be adopted, simply click the link above for more information and for you to feature, along with your new bee, on the Printworks digital wall.
---
Date added: 18th December 2020
Last updated: 14th January 2020
---