The annual Forever Manchester Charity Football 7s Tournament, kindly sponsored by Auto Trader, will take place on Friday 23rd March 2018 on the 3G Community Pitch at FC United of Manchester's, Broadhurst Park in Moston, North Manchester.
The 7-a-side charity football tournament will see 15 teams competing against each other in the format of three leagues of five teams, followed by semi-finals and final. The tournament is open for male, female and mixed teams (minimum age of 16). Each team must have a squad of a minimum of seven players, however companies or groups can enter more than one team.
As well as helping to raise money for local community projects, the tournament provides businesses with the opportunity for staff to come together as a team as well as meeting, and networking, with other local businesses.
THE TOURNAMENT HAS NOW SOLD OUT
This year's tournament has raised £2,600 for Forever Manchester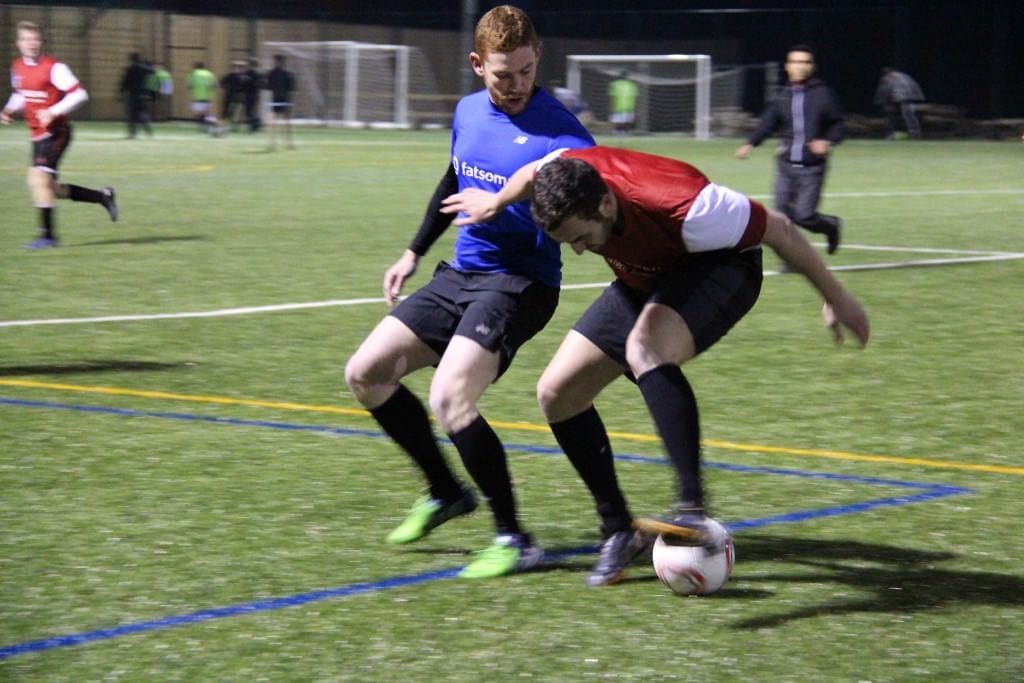 Friday 23rd March 6pm-9pm
(followed by post-match social including food and awards)
FC United of Manchester – 3G Pitch
Broadhurst Park,
310 Lightbowne Road, Moston,
Manchester, M40 0FJ
Post-Match social at:
The Miners Community Arts and Music Centre
35 Teddington Road, Moston, M40 0DJ
---
Auto Trader kindly sponsor the Forever Manchester Football 7s Tournament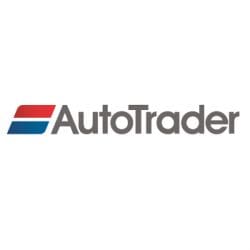 We would like to say a huge thank you to Auto Trader for kindly sponsoring the Football 7s Tournament, helping to cover the costs of tournament ensuring that all money received from the teams taking part goes to support community activity across Greater Manchester. Not only are Auto Trader sponsoring the tournament they are also entering two teams.
Christos Tsaprounis, People Lead – Resourcing & Development, at Auto Trader said "At Auto Trader we believe that sports play a vital role in the community by giving a chance for people to socialise and build strong relationships as well as encouraging a more active lifestyle."
With headquarters in central Manchester, Auto Trader Group plc is the UK and Ireland's largest digital automotive marketplace. Auto Trader sits at the heart of the UK's vehicle buying process and its primary activity is to help vehicle retailers compete effectively on the marketplace in order to sell more vehicles, faster.
---
About the Tournament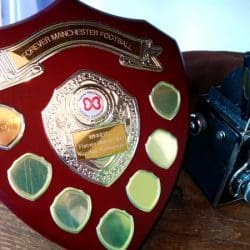 The full-sized floodlit 3G pitch will be divided into three pitches playing across the width of the pitch. Each match will be refereed by an independent qualified referee.
Each match will last 10 minutes and every team will be guaranteed to play a minimum of four matches. Matches will begin at 6pm, so players are encouraged to get to the ground in good time (from 5pm).
There is free car parking available, as well as access to the changing and shower facilities.
Rules of the match together with advice on suitable footwear, will be communicated prior to the tournament. We recommend that players in a team all wear the same coloured shirts. Coloured bibs will be provided if there is a clash of colours.
---
Fixtures
The Group stages will kick-off at 6pm, with each match lasting 10 minutes, with a short break in between matches. The group stages will end at approximately 8pm, and will be followed by two Semi-Finals and a Final
---
Group A
| | | |
| --- | --- | --- |
| AutoTrader #1 | v | Kenworthy's Chambers |
| Oscar Technology | v | MediaCom |
| Digitl. | v | AutoTrader #1 |
| Kenworthy's Chambers | v | Oscar Technology |
| MediaCom | v | Digitl. |
| AutoTrader #1 | v | Oscar Technology |
| Digitl. | v | Kenworthy's Chambers |
| AutoTrader #1 | v | MediaCom |
| Oscar Technology | v | Digitl. |
| Kenworthy's Chambers | v | MediaCom |
---
Group B
| | | |
| --- | --- | --- |
| Nothing But Epic | v | Beauty Bay |
| AT Engine Controls Ltd | v | Tunafish |
| AutoTrader #2 | v | Nothing But Epic |
| Beauty Bay | v | AT Engine Controls Ltd |
| Tunafish | v | AutoTrader #2 |
| Nothing But Epic | v | AT Engine Controls Ltd |
| AutoTrader #2 | v | Beauty Bay |
| Nothing But Epic | v | Tunafish |
| AT Engine Controls Ltd | v | AutoTrader #2 |
| Beauty Bay | v | Tunafish |
---
Group C
| | | |
| --- | --- | --- |
| Brother UK | v | Beever and Struthers |
| My Accountancy Place | v | Bennett Verby Limited |
| Convergys | v | Brother UK |
| Beever and Struthers | v | My Accountancy Place |
| Bennett Verby Limited | v | Convergys |
| Brother UK | v | My Accountancy Place |
| Convergys | v | Beever and Struthers |
| Brother UK | v | Bennett Verby Limited |
| My Accountancy Place | v | Convergys |
| Beever and Struthers | v | Bennett Verby Limited |
---
Take a look at some aerial footage of the 3G pitch (seen opposite to the main entrance of FC United's ground):