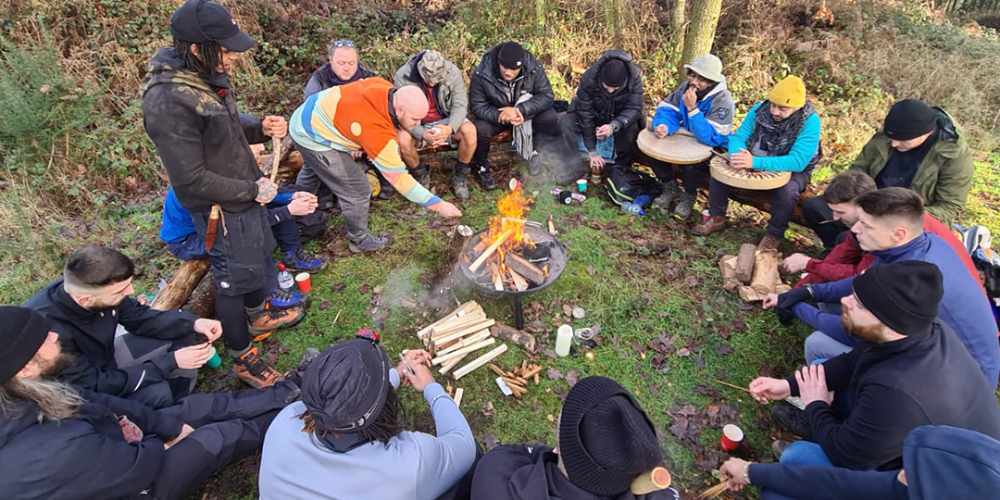 Mandem Meetup are a social group, promoting and improving the conversation around men's mental health and wellbeing.
They provide an open, inclusive community for all those who identify as male, offering a relaxed, comfortable, and judgement-free space to encourage and empower men to be themselves. By providing this space and tackling the stigma around men's mental health, members feel comfortable to show up as their authentic selves, without judgement or expectations. This contributes to improve well-being and new friendships, creating a network of peer support.
Mandem Meetup provide activities that are about connecting men together, giving each other mutual support and providing opportunities to reduce social isolation. This includes a range of activities such as photography workshops, poetry sessions, talking circles, local walks, bushcraft classes and sports groups. They also run a homeless outreach programme, and offer practical support and guidance, signposting those who need it to services that can provide professional help.
They promote equal opportunities for all men, teenagers, and boys regardless of their background, with members coming from all walks of life.
With the success of the Manchester and Salford branches, Mandem Meetup have now expanded to Wolverhampton, showing the vital demand for such a service. As they say to their members 'Come as you are. You're welcome here'.
It is always worth remembering that, if you support Forever Manchester, you support all this.
The ability of local community groups and organisations to best help people in their community remains dependant on maintaining support for them.
To find out more about how you can get support Forever Manchester please email us at marketing@forevermanchester.com or telephone on 0161 214 0940.
---
Date added: 3rd November 2023
---