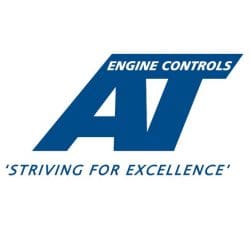 Why ATEC can benefit your business?
We work with our customers to keep their critical engineering systems functioning effectively – often considerably beyond the original planned end of life.
AT Engine Controls has been at the forefront of engineering for over 50 years. We are extremely proud of our long-standing heritage and engineering pedigree.
Throughout our history, our focus on high-quality engineering solutions has remained constant. Our sustained commitment has seen us develop into a global market leader in the fields of obsolescence management and the development of evolutionary solutions for process and mission critical systems.
We regularly demonstrate our commitment to the customer by exceeding expectations and adding extra value, by working closely with them to understand their wants and needs, along with analysing their account to offer improved efficiencies and potential cost savings.
From extending product lifecycles, including but not limited to ATEC own products, to providing extensive support for a whole range of ageing products and technologies, we have a unique experience and expertise.
We are proud of our many long-standing relationships with customers – some extending over our entire history – which continue to prosper today.