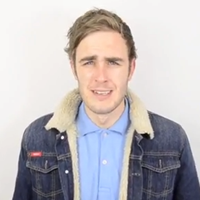 "I love Manchester for the people, the football and the weather."
Sam has lived in Greater Manchester all of his life, growing up in Failsworth and going to University in Salford.
Sam is Media Managing Director of Inbound Marketing at Tunafish Media, an agency which he started with fellow Ambassadors James McDonald and Ric Brooks in 2011. He had previously worked at Manchester Confidential and was one of the first students to win a place on the prestigious Manchester Masters campaign; a graduate retention scheme designed to keep the region's marketing talent in the area.
Sam was one of the founding staff members of Manchester Radio Online and has volunteered for us in a variety of roles since 2009.
Creator of Captain Manchester, Sam won various awards in 2014, including PR Moment's 'Young Marketing and Communications Profession', Downtown in Business' 'Marketing and Communications Professional of the Year' and JCI Manchester's 'Entrepreneur of the Year'.
Tunafish Media have worked with a variety of high profile clients including Harvey Nichols, Nissan, Mercedes Rygor, Eon Reality and Pretty Green.