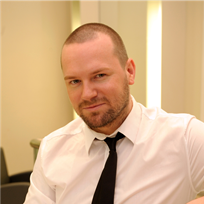 "It's an amazing bubble to be in''
Andrew is famed across the city for creating the perfect 'Barn/it' of the stars and the best of the bunch at James Roberts Salon off Deansgate. Andrew now has an almost cult following ranging from A-list celebrities to royalty. He was born in Derbyshire and is now an adopted manc having lived here for over 10 years.
''Everything about Manchester I love – its camaraderie, its banter, its desire and care for its own, its realness. It's an amazing bubble to be in''
Andrew's commitment to Forever Manchester
Andrew has raised over £20,000 for Forever Manchester through The Mirror Ball – the glitziest event in the Manchester social calendar, which welcomes the likes of Helen Flanaghan, Jennifer Metcalfe and the rest of the Hollyoaks gang onto the red carpet. Andrew launched The Mirror Ball in 2011 to celebrate his survival of a brain tumour and has donated all the proceeds to Forever Manchester for the past two years. The 2014 extravaganza was a roaring success and we're already looking forward to The Mirror Ball 2015!