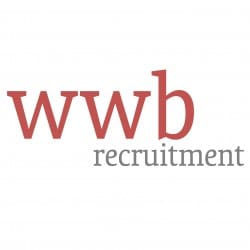 WWB Recruitment offer recruitment services with minimum fuss, but maximum effect. They try to get the job done as efficiently and cost-effectively as possible, leaving no stone unturned to find the right role for the right candidate at the right time.
The company started from scratch in Manchester, and can now boast a huge international network of clients and candidates from every corner of the world.
Whatever stage of your career you are at, or whatever recruitment problem you have, WWB Recruitment have seen it before and have the resources, skills and experience to help.