On Boxing Day 2015, substantial quantities of rain fell in Greater Manchester causing both homes and businesses to experience flooding.  The floods were the worst in Greater Manchester in living memory – the last time anywhere in Greater Manchester suffered serious flooding was in 1946 and 1954 when areas of Salford were under 3 feet of water.
The widespread flooding suffered by communities across most boroughs of Greater Manchester on Boxing Day was unprecedented.
Thousands of properties were affected and firefighters were called to rescue more than 1,000 people in less than 24 hours. Following the flooding there was a desperate need for people to restore their properties to a habitable standard and to start to introduce some normality to everyday life. Research has demonstrated that the longer people are left to deal with the consequences of flooding, without access to sufficient resources, the greater the likelihood of secondary problems impacting on the physical and mental welfare of those affected.
Some of those affected are still living in temporary accommodation. Bolton Council told us about events recounted a drop-in meeting held recently. 'A number of residents described the effect of the events and their on-going housing situation on both their health and emotions.
Since the flooding, one resident has now suffered two strokes which doctors have advised is due to the stress of being flooded out of his home; he is unable to work and the household is still unable to return to their home and is living in temporary accommodation.  Other residents have advised that they struggle to sleep, suffer anxiety when it rains and find that they cry much more easily than they did prior to the flooding; they also advise of the strain on family relationships.'
To try and help in some small way, on 27th December Forever Manchester launched the Greater Manchester Flood Recovery Appeal to raise money for people affected by the floods and the generous people across the area responded magnificently. The appeal raised £93,378, with donations coming from individuals, community groups, larger charities and companies.
A huge thanks goes out to everyone who donated or helped with the flood recovery. We were delighted when in March we received confirmation that the full sum raised had been matched by the Department for Communities and Local Government, enabling us to provide further support to those affected.
The Greater Manchester Flood Recovery Appeal was set up as part of the Greater Manchester Disaster Relief Fund which is governed and managed by Forever Manchester. Working closely with the Greater Manchester Civil Contingencies and Resilience Unit, all affected local authorities were invited to submit applications for support.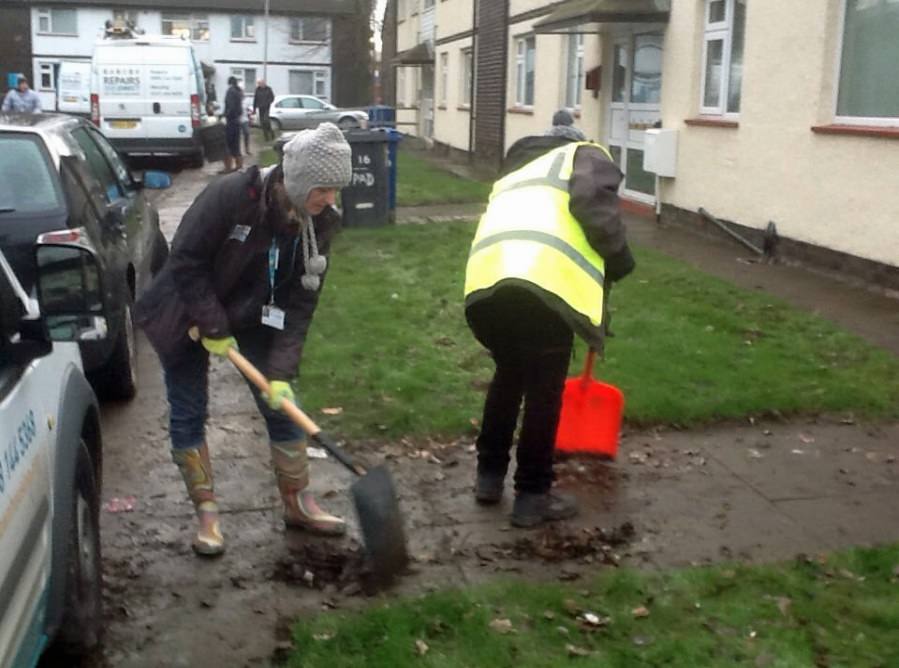 Every penny raised was released to local authorities in Bolton, Bury, Manchester, Oldham, Rochdale, Salford and Wigan to distribute to those affected by the flood. The Fund was also able to support those affected by flooding in Stockport in June 2016.
Feedback received from local authorities demonstrates that the funding was able to go towards support given to over 1,700 affected households and small businesses. Support given included immediate clean-up, emergency welfare advice, food parcels, collection and disposal of flood damaged items, emergency accommodation and transport costs, electric heaters and de-humidifiers, replacement furniture.
One example of the importance of funding for cleaning-up was the case of a woman whose child has additional needs and medical requirements. Her child frequently requires 'Blue lighting' to A & E at Wigan – walkways to the property had to be cleared of silt and sludge by manual shovelling, mechanical sweeping and jet washing to enable ambulance crews to have safe entrance to the house and to transport the daughter to the ambulance then hospital. Without this support the health of the child could have been severely compromised.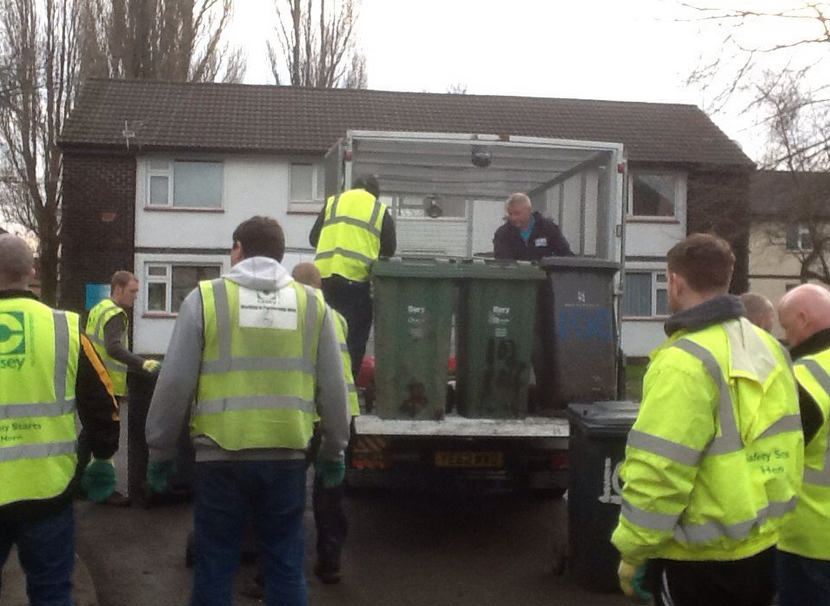 One resident supported with assistance from the Greater Manchester Disaster Relief Fund in Salford commented;
"I would like to take this opportunity to say a huge "thanks" for your help. It will allow people to rebuild lives and hopefully get back to normality as quickly as possible – although every time it rains, eyes will focus on the river level. The recent rains have seen the river rise once more, and this doesn't half cause stress. It makes you mentally sick and drained, just the worry of what may happen."