With our Birthday Bash at the Palace Hotel only days away, everyone at FMHQ is eagerly anticipating our annual showcase of community stars. The following talent will be performing on the night…
We've got an amazing line up of both professional and community talent which we think will take your breath away, so to put you in the mood here's a taste of what to expect on the night.
---
BIRTHDAY BASH LINE UP
---
COMPERES TIM & JIM
We are delighted to welcome XFM favourites Tim Cocker and Jim Salveson as our Birthday Bash comperes and DJs. Adopted Mancunians Tim and Jim have always kept an eye on the work we do here at Forever Manchester and said "The thing we love most about Manchester is the way people look after each other here. Forever Manchester do amazing work helping our communities, so the least we can do is bring some tunes along and help make sure everyone has a top night."
---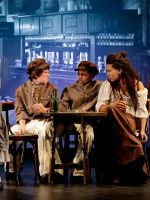 MaD THEATRE COMPANY
Young members from the MaD Theatre Company will be greeting guests on arrival at the Palace Hotel. Established by Rob Lees and Jill Hughes in 2006, MaD Theatre Company is a community organisation that provides quality and affordable drama workshops for young people and adults across Greater Manchester.
MaD Theatre Company enables young people to gain experience and skills in all aspects of performance to increase their confidence, self-esteem, life skills and to improve their education and employment opportunities.
---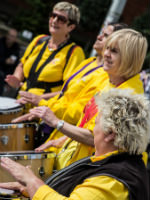 BLOCO MENTE
Bloco Mente will kick the night off by performing an elaborate display of Samba Drumming. Bloco Mente is a community-based Samba Reggae percussion band based in Tameside. The group learns percussive music from around the world and shares it with local people through public performances. They also support community events such as carnivals, festivals, sporting events and parades.
Bloco Mente's members are from all walks of life, the youngest is 8 and eldest is in his 70s. Members have a variety of health and social needs ranging from low level mental health issues to heart disease and limiting illnesses.
---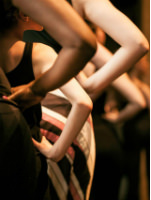 REFORMA MOVEMENT THEATRE
Reforma is a multidisciplinary issue based movement theatre established in 2011 in Manchester. They believe that everybody has the right to freedom of expression and have created a number of projects that are accessible to all. They use Movement Theatre as a medium to convey every day issues affecting individuals, communities and society.
Reforma has recently been able to produce a number of youth projects as well as being the first dance training centre in the UK dedicated to the development of dance and music for visually impaired and blind children.
---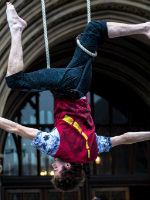 THE CIRCUS HOUSE
The final community group performance of the evening will be a spectacular Circus House. The group offer a wide range of circus training to all who are interested in learning the healthy and creative disciplines which make up circus.
They offer a wide range of youth circus sessions as well as classes for adults right through from absolute beginners to professional training. A friendly and welcoming space is provided, as well as professional level facilities and equipment to train on. The group works closely with schools and youth groups in their local community as well as delivering performances and workshops across the UK.
---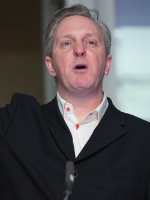 TONY WALSH
To round things off before the disco starts, our Poet in Residence Tony Walsh (aka Longfella) will be performing his stunning new poem. This year's poem celebrates all the different people and skills which combine to make Forever Manchester what we are, alongside the hundreds of amazing, grassroots community groups which we support right across Greater Manchester.
Tony performed at our 25 Birthday celebrations last year and there wasn't a dry eye in the house. We're looking forward to hearing his latest masterpiece this year!
---
Forever Manchester is delighted to have these incredible talents performing at our Birthday Bash this month and looks forward to the excellent show put on by each of them. They've all been rehearsing hard and are going to put on a great show. See you there!