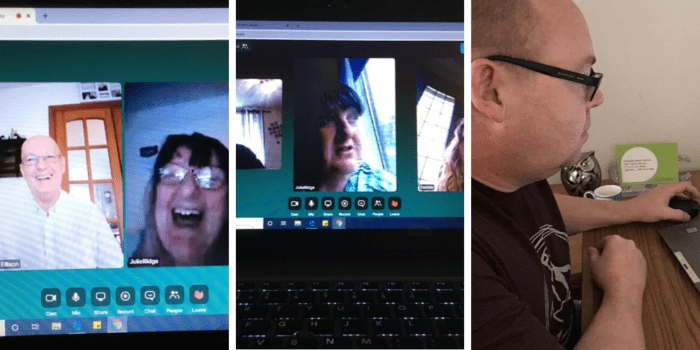 Forever Manchester is working with UK Community Foundations to distribute funding raised by the National Emergencies Trust Coronavirus Appeal. This money is being distributed to community organisations responding to the needs of local communities across Greater Manchester via the Community Support Fund.
Speakeasy is based in Ramsbottom and supports people with aphasia across the Greater Manchester area. Aphasia is a communication disability that affects people following a stroke or serious brain injury with those most affected being elderly, more vulnerable and already at risk of social isolation.
Before Covid-19 the group hosted weekly meetings for sufferers to access peer support. These meetings often attracted 50 disabled people and their Carers with sessions enabling supported conversations to compliment speech and language therapies which are essential for people's emotional health and mental wellbeing.
In response to the pandemic, Speakeasy has turned to alternative communication methods to maintain support by using video technology, email, telephone and post to ensure regular contact with those already at risk of depression and loneliness.
This will also ensure much good work isn't simply undone and can be maintained through continued support and friendly networking opportunities.
The award from the Forever Manchester Community Support Fund has helped with the cost of continued therapies to allow Speakeasy to stage sessions while keeping in touch with those they support across Greater Manchester.
More information about The Community Support Fund can be found by clicking the buttons below.
---
---
---
This year, Forever Manchester is celebrating 30 Years of supporting our local communities.
Did you know that if you live or work within the Greater Manchester area, Forever Manchester will have funded a community activity within a mile of your home, business or place of work.
---
Date added: 17th April 2020
---