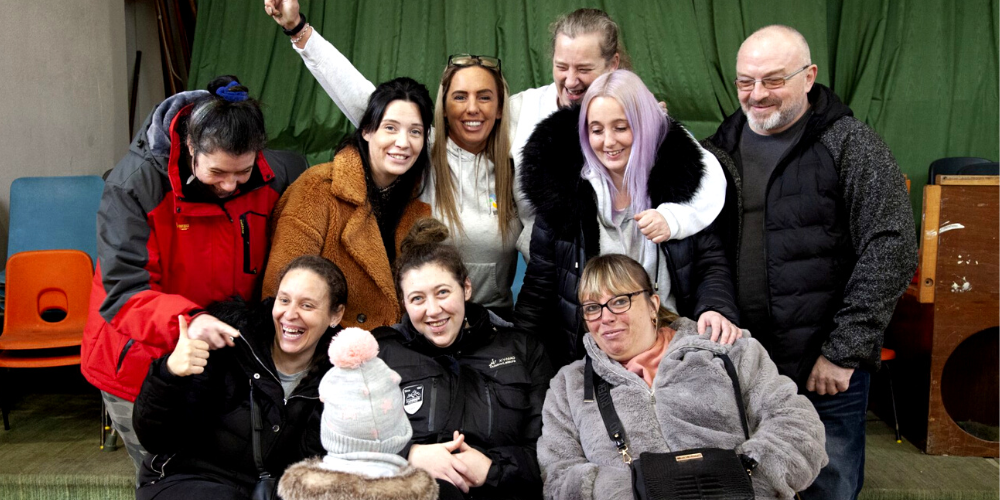 Gorton based Parent 2 Parent is a support group for parents of children with disabilities, and is run by Vicky Fairhurst and her husband David. Any parent is welcome, whatever the nature of their child's condition.
Twenty years ago, Vicky and David's son was diagnosed with autism. 'Written off' by the time he reached high school, they were told he'd never achieve anything. But he did achieve something, he passed his A-Levels and went to University, and although he still has his challenges he is now thriving."
Through their own experiences, Vicky and David wanted to help other parents. By setting up Parent 2 Parent they wanted to change the cycle of struggling. They created a welcoming and informative community, a place that always has the kettle on, with a warm smile, a listening ear and a shoulder to cry on.
Vicky has been supporting other parents for years, so setting up this group is just an extension of that. During the first lockdown, when all the schools were closed, she was on the phone for up to six hours every day, listening to parents, often in tears.
As well as providing an opportunity for parents to meet regularly and share experiences, Parent 2 Parent also provide support through their regular blog on their website as well as engaging with others on Facebook.
"I tell all our parents that it will get better," says Vicky. "I tell them, 'Your child, because of you, will grow up to be a valued member of society, will have a good life and, eventually, will not need you'. I know that because I've lived it."
It is always worth remembering that, if you support Forever Manchester, you support all this.
The ability of local community groups and organisations to best help people in their community remains dependant on maintaining support for them.
To find out more about how you can get support Forever Manchester please email us at marketing@forevermanchester.com or telephone on 0161 214 0940.
---
Date added: 19th December 2022
---