Rachel Hirst, Forever Manchester's Head of Communities, is a natural cynic but not when it comes to community building. Here she explains how her Olympic experience opened her eyes to what can be achieved when people come together and share their skills, talents and passions.
I am by nature a cynical soul. Tell me a diet will improve your health and help you lose weight in 6 weeks and I'll immediately be on the internet to find the stuff that tells me it's a load of tosh. Got a self-help guide that will change the way you think and work? Pah, it's nonsense.
But tell me that everyone has skills to share and passions to shout about, ideas to bring to life in their community with the help of their friends, making where they live vibrant and happy, I'm in!
It seems counter-intuitive to my natural instincts, but I wholeheartedly believe in Asset Based Community Development (ABCD) and the ability of such an approach to improve the happiness and health of a community, through embracing the assets and skills inherent in those who live there.
So why? Why, when ABCD first crossed my path a few years ago, did I not do my usual cynics shrug but go, hell yes I can go with that!
In 2012 I was lucky enough to be a Games Maker, one of the 70,000 strong army of volunteers who helped make the Olympics tick. I'd always loved watching the Olympics from being a child and was struck by the fantastic experience an old neighbour had when she volunteered at the 2002 Commonwealth Games. This was an opportunity I wanted to take, I thought it would be something fun, different and a chance that would never come again.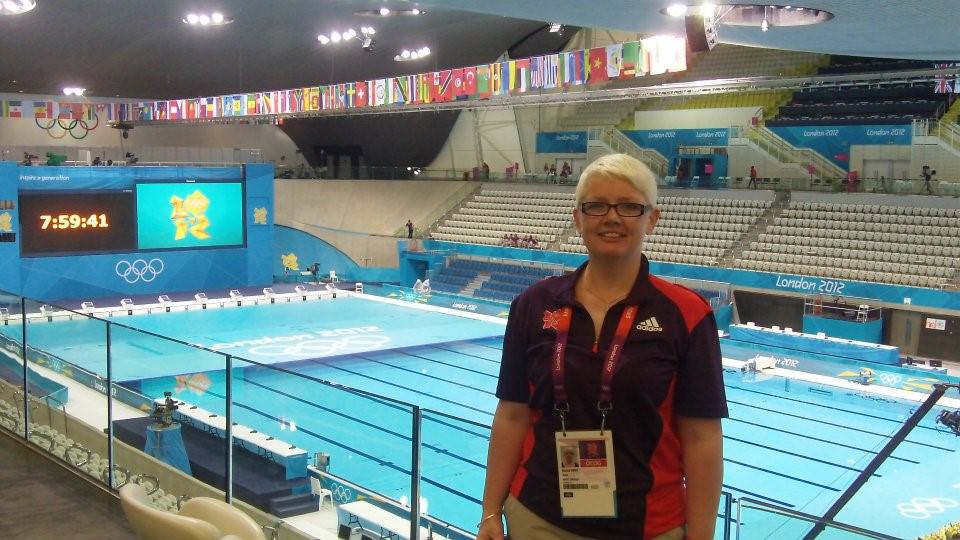 It's really hard to sum up the experience. Based at the Aquatics Centre I was privileged to see a lot of amazing sporting achievements, including Michael Phelps becoming the most decorated Olympian ever and Tom Daley winning his bronze in quite the most incredible atmosphere.
Celebrity spotting was a good game – Bill Gates and Kofi Annan (tiny, but that could have been an illusion created by his huge body guards) top my list, but David Beckham, David Walliams (gave us cheek for not working hard enough!) and Claire Balding being lovely every day were some of the highlights.
But it was so much more than that. I shared each shift with an amazing bunch of people from all over the world, not just the volunteers but the paid staff, the athletes, officials and the spectators. My fellow volunteers were students, council officers, physiotherapists, retirees, unemployed, social workers, tour guides, teachers and everything in between.
Collectively they brought their skills and talents, their passions, their friendships and their smiles and made something incredible. A feeling of togetherness, an absolute can do approach, problem solving, hugely generous spirit, friendship and openness created something which for those two weeks felt truly magical.
So many people were cynical about the Olympics and most won't have had my experience, but it was an eye-opener for me, showing me that you know what, with the will and the people and the right approach, we really can do it. This was the 2012 Olympic Community, but the people who made it happen live in every community, communities like mine, like yours, all across Greater Manchester and beyond. Communities we at Forever Manchester see in action every day.
So that's why this old cynic open heartedly accepted ABCD. Who'd have thought it.