Forever Manchester helps businesses to RESET their thinking.
Many of Manchester's most successful and forward thinking businesses descended on iconic restaurant and bar, Manchester House on the evening of Monday the 6th of October for an exclusive invitation only event, as Forever Manchester unveiled important research on corporate social responsibility and citizenship.
The research has been produced by the UK's leading independent charitable research and member organisation, think tank,CLES (the Centre for Local Economic Strategies) and shows that for every £1 invested by Forever Manchester in local communities across Greater Manchester there is a social return of £4.11 on investment. The findings also explore the enormous potential benefits if the approach were to be multiplied across the region.
Over 100 guests heard from Phil Jones Managing Director of Brother UK and Forever Manchester President, CLES Chief Executive, Neil McInroy and Nick Massey, Chief Executive of Forever Manchester.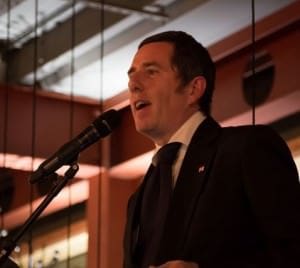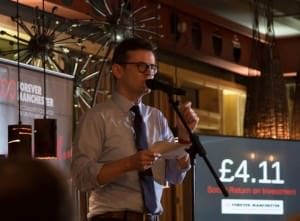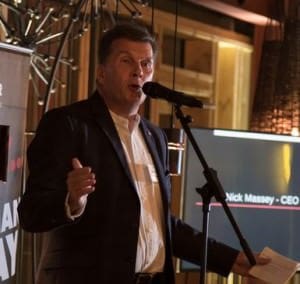 Phil Jones said: "As business leaders, we can already see some of the big changes and challenges happening in employee engagement, organisational citizenship and business agility.  We all know that it's no longer just about what an organisation does, but how it aligns its purpose with its people.
"Corporate Citizenship, Employee Engagement and Talent Management are three important pillars of future performance and competitiveness Forever Manchester can play in bringing those components to life in your business."
Nick Massey, Forever Manchester Chief Executive said: "It's estimated that around 600,000 people are living in poverty across the region, so there's no doubt that there are problems and a lot of needs that need to be addressed in our local neighbourhoods, but there are also a lot of talented local people, who as well as having problems have skills, talents, resources and passion, it's time to look at what's strong not what's wrong."
The RESET event marked the start of a year long campaign, which sees Forever Manchester aiming to raise an additional £1million to support grassroots community activity.