At last the public will be able to access Manchester's London Road Fire and Police Station – one of the most extraordinary testaments to civic pride in Europe. The tour, organised and written by Jonathan Schofield, will entertain, inform, delight and maybe send the odd shiver down the spine.
All 35 places for the Forever Manchester Special Tour taking place on Tuesday 2nd August at 6pm have now been sold helping to raise £350 to help us support community activity across Greater Manchester.
The tour starts with a spin around the astonishing exterior of the 1906 building. Then the tour will take us through the impressive gates on London Road. These open out to the great courtyard from where we will make sense of the building and its distinct areas.
Then we'll plunge into the Engine Room, the long galleria from where firemen would scramble to get to emergencies across the central areas of the city. This is filled with exquisite detail and craftsmanship. There are fire poles galore here, and when we cross the courtyard to the workshops there are more fire poles.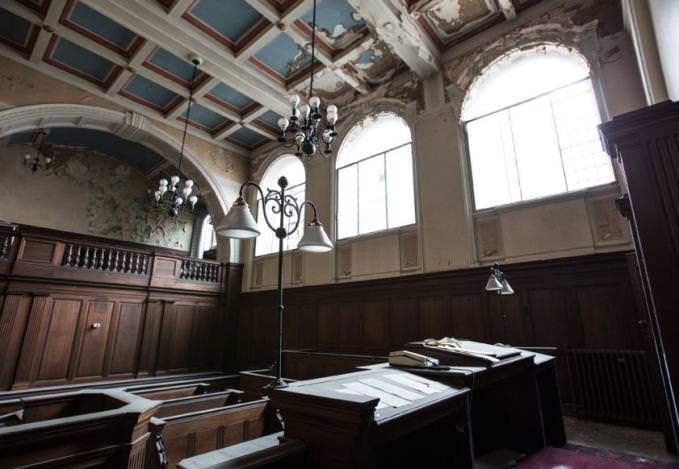 From the workshops we will walk to the magnificent Coroner's Court, a celebration in mahogany and stained glass and a place of pure atmosphere and drama.
Throughout we'll hear the story of the criminals in the police cells, of the personal tragedies in the Coroner's Courts and the joy and pride of the fire service families who worked and lived there. This is, in effect, the story of Manchester since 1906 in one building and this will be a tour to remember: a tour in 'the finest fire station in this round world'.
The tour is in association Allied London who have kindly permitted these tours to take place and reveal parts of this treasured building to the Manchester public. Please note, not all areas can be accessed due to health and safety considerations.
MEETING POINT: Outside WHSmith at the front entrance of Piccadilly Station on Piccadilly Station Approach (not at the taxi rank on Fairfield Street).