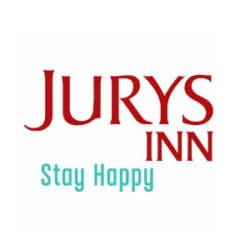 Whether you're visiting Manchester with family, friends or colleagues, Jurys Inn know how important it is to find a hotel that ticks all the right boxes for your stay in this vibrant, cultural city.
The Jurys Inn Manchester is not only comfortable and stylish, but within easy reach of the city's many sights and attractions, from business event spaces to museums, bars and everything in between. Every thing is at your fingertips.
Located on Great Bridgewater Street, nestled on the banks of the Bridgewater Canal, this urban hideaway is a perfect choice for all. Boasting its newly refurbished bedrooms and public areas, the hotel now offers Oddsocks bar and restaurant kitchen onsite. With a great selection of snacks, meals and speciality burgers, this is definitely a new Manchester hot spot for hotel food not to be missed.