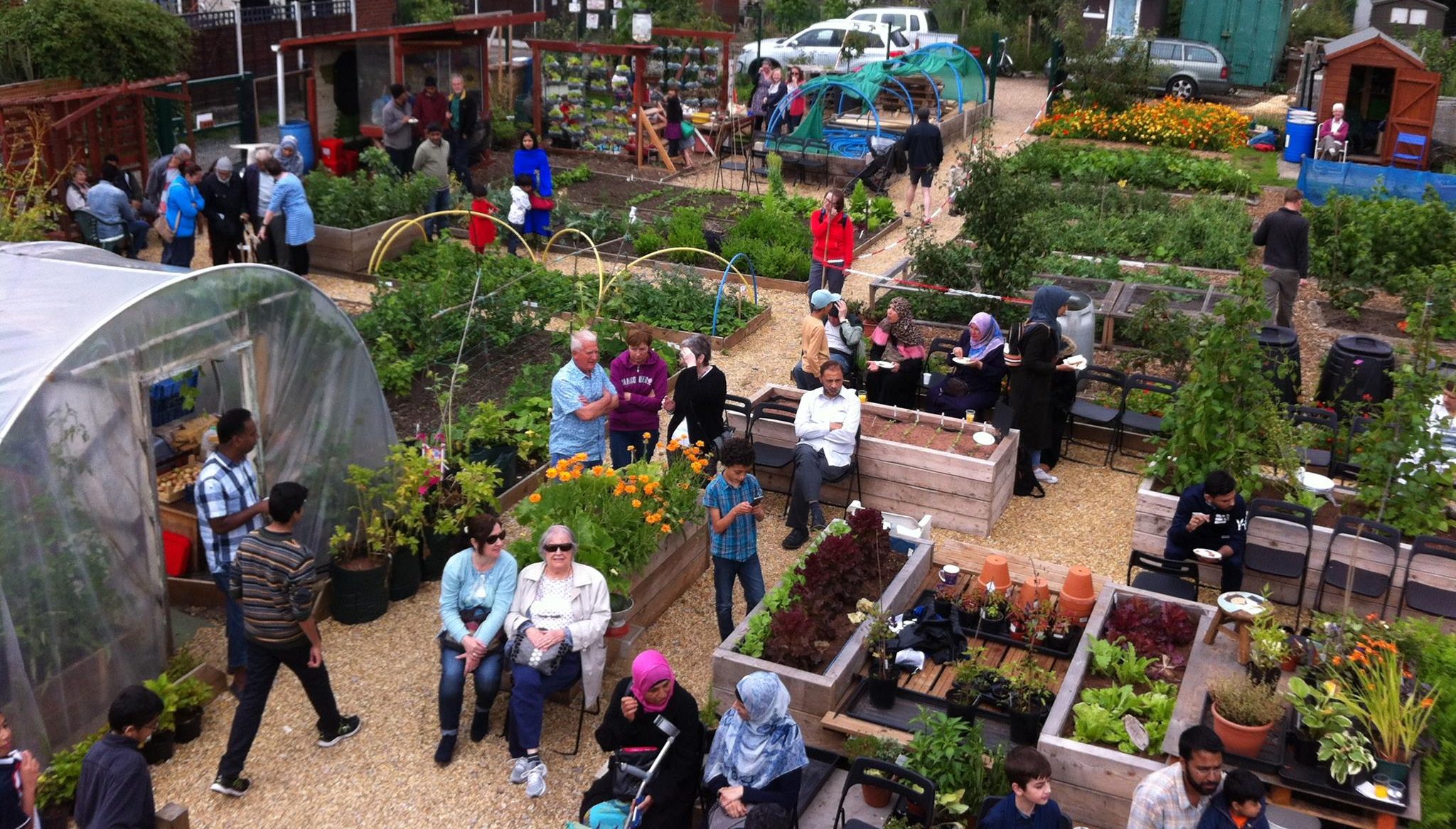 Incredible Edible Salford, based in Eccles, aims to turn the city into a giant vegetable patch for communities to use and enjoy.
The project hopes to encourage residents in the Salford area to eat a healthier diet for free. The group helps in excess of 100 people per week in the area, by inspiring them to learn about growing and eating home-grown fruit and vegetables by planting and maintaining edible growing beds in public urban locations. The group grows their own plants as well as involving other local community groups in their activities. Their crops are free for the public to harvest, as one member says: "You could be shopping in Eccles or Walkden or waiting for bus outside Salford Royal Hospital and pick some courgettes or rosemary to have with your dinner!"
Attendees of Incredible Edible Salford get different things from the group: for some it's all about care for the environment and the planet, and making a difference at local level; for others the group offers them a sense of health and wellbeing as they work in the open air planting; it gives other individuals a sense of belonging to a community rather than isolation; and for others it's an opportunity to learn about growing fruit and vegetables and gaining experience.
Individuals taking part have enjoyed giving something back and having an increased sense of pride in their local community. Another member of the group said: "I am passionate about community transformation. I also love being outdoors as it brings me a sense of personal wellbeing. I also love the mixture of sometimes working alone, and at other times being part of a group. I love my hometown of Eccles and being involved in my local community and encouraging others to be involved in making a difference. I also quite like eating fruit and vegetables!"