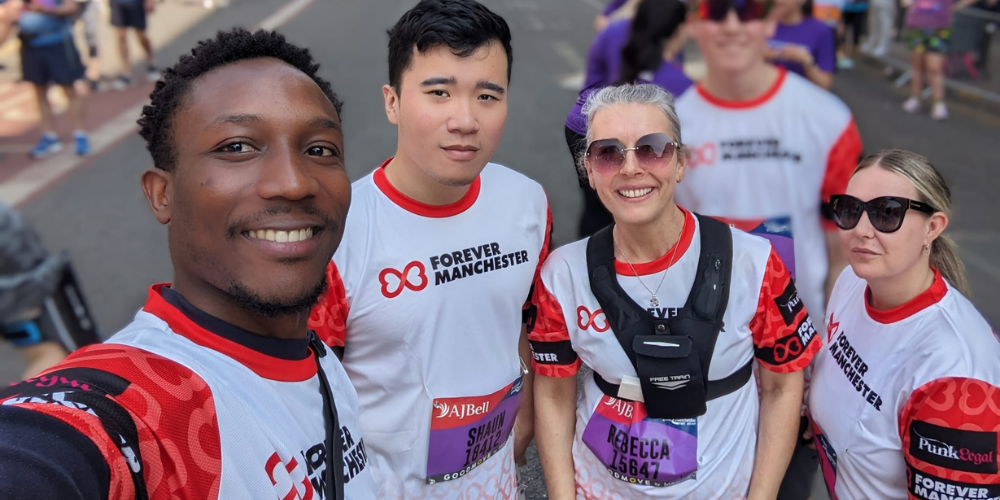 We've put together this helpful programme of events to provide inspiration for your next fundraiser, starting in Spring 2023 and guiding you all the way through to the start of 2024.
Whether that be running, cycling, walking, climbing, swimming, abseiling, skydiving or any other crazy challenge; Going the Extra Mile means that you can raise lots ofmoney through sponsorship. No matter the challenge you want to set yourself, it's truly an amazing feeling to get involved in a local fundraiser and even better knowing that your challenge has raised a chunk of money to support the communities where you live, work and play.
For those who prefer office socials to 10K's, we've got lots of ideas For the Fun of It, where you can have some fun with your fundraising by organising office get togethers. Raising money at these activities is really easy too. All you need to do is to charge a fee for taking part.
To take part in any of the events listed in this programme, simply click on the event title to be redirected to the external website, or email: marketing@forevermanchester.com
DOWNLOAD OUR FUNDRAISING PROGRAMME OF EVENTS
Thank you for doing something extraordinary to help raise money for Forever Manchester.
---
Last updated: 30th June 2023
---