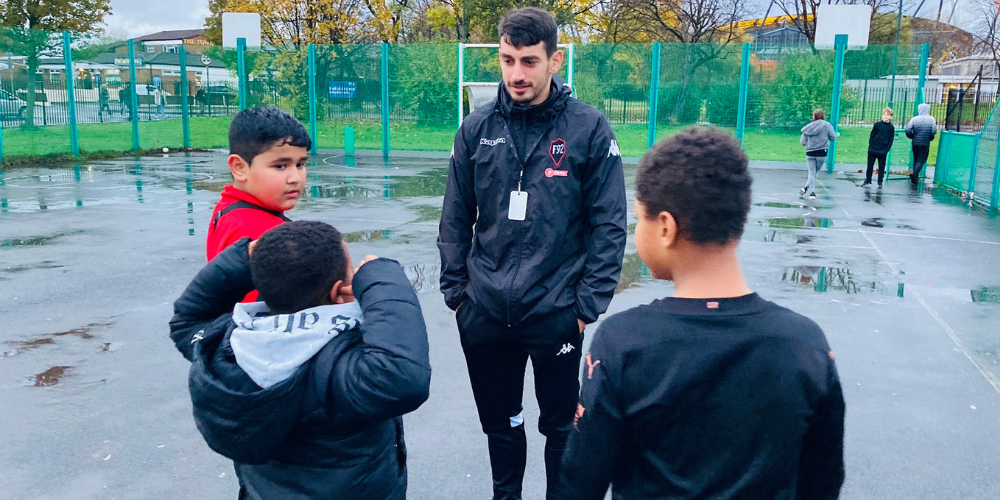 Formed in 2018, Foundation 92 is an independent charity with a focus on supporting people to improve their lives through sport.
By placing the community at the centre of everything it does, Foundation 92 strives to provide reliable, sustainable services for those most in need that generate meaningful and lasting benefits. They provide bespoke educational projects with an emphasis on positive physical and mental wellbeing.
Based in the heart of Salford, they support people with a disability, those experiencing homelessness and young people who have, or may be at risk of committing offences. As the official charitable partner of Salford City Football Club and working collaboratively with a range of partners throughout Salford, they deliver a range of impactful community engagement programmes.
In response to the impact of Covid-19, Foundation 92 took a proactive approach to supporting the needs of the communities they serve. This meant redesigning and redeveloping many participation programmes they deliver.
They used social media platforms to take targeted healthy lifestyle programmes online and set up one-to-one (Covid secure) mentoring services to specifically support young people and those living with additional needs. They also delivered and distributed essential foods and lifestyle support packs, and directly engaged and maintained contact with local families and individuals experiencing isolation.
This approach to bespoke 'wrap around care' enabled Foundation 92 to provide advice, guidance and support that helped those facing significant hardship, disadvantage and inequality to stay connected, remain positive and maintain healthy lifestyles in what were unique and abnormal circumstances.
Foundation 92 has been shortlisted for the Community Group of the Year Award to be presented at Forever Manchester's Birthday Party on Friday 18th March 2022.
The award is given in recognition of a community group or project that has made a meaningful and significant impact, strengthening communities, making a difference and putting smiles on people's faces.
Click here for more details about our Annual Birthday Party.
---
Date added: 5th December 2021
---