Get your giggle on for Forever Manchester!
On Wednesday 1st May (6pm-10pm), we will be once again hosting Forever Funny, at The Frog and Bucket Comedy Club.
The night will feature three top class comedians, Simon Lomas, Vince Atta and Nina Gilligan, and will be hosted by Danny Deegan, a comedian, writer and actor who has become a regular at most of the major comedy clubs in the UK since he began performing in 2003.
Tickets are priced at £10 for adults and £5 for concessions (students with valid NUS and over 65's ).
It's the perfect event for a great team night out or just a catch up and a laugh with your pals. There's the added benefit of knowing that your money will be going to fund loads more happy days and smiley faces across Greater Manchester.
Forever Funny has always been a proper good laugh and helped to raise thousands of pounds for Forever Manchester. It's also become a bit of a breeding ground for up and coming talent. Previous acts have gone onto gain regular slots on national TV and Radio.
Tickets for this unmissable night of laughing and fundraising can be purchased by clicking the button below.
There will even be food to buy on the night so you can your have tea (or whatever you call your evening meal) before the laughter starts!
---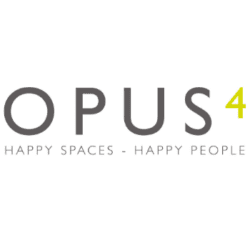 The night has been kindly sponsored by the good people at Opus 4. They are an award winning provider of design and build workspace solutions.
They help companies throughout the UK, who are looking to refurbish their existing office space or relocate to new premises.
---
BUY FOREVER FUNNY TICKETS NOW!
Wednesday 1st May (6pm-10pm)
Frog and Bucket Comedy Club
102 Oldham St, Manchester, M4 1LJ
(Doors open at 6pm for a 6.30pm start)
---
Simon Lomas
A multiple award winner in recent times, Simon is  from Manchester and has performed at  more than two hundred gigs on the North West comedy circuit alongside the likes of Patrick Monahan and Justin Moorhouse.
Last year, he won one of the biggest prizes in comedy. He won the Petfringe Comedian Of The Year competition, despite being the least experienced comedian in the final.
---
Vince Atta
Nothing less than a phenomenon, Vince Atta has the industry ignited! Using a multi-track looper, Vince creates live on-the-spot Hip-Hop/Reggae/Techno/anything; hilariously fusing it with natural stand-up, storytelling and audience interaction – creating the most infectious songs you're ever likely to hear!
Since his musical reinvention, Vince is very much in demand; headlining most British clubs and a veteran of the Edinburgh Fringe.
---
Nina Gilligan 
Nina Gilligan exploded on to the comedy scene in 2011 and is now a regular on the UK circuit, performing at clubs and venues all over the UK. She is now also proving to be a success on the after dinner and sporting dinner circuit.
Over the past few years, Nina has been a finalist in Hilarity Bites, Breaking Acts, Kill for a Seat and Real Radio XS Judged. She won an award for Hot Water Comedian of the Year in 2013 and was a finalist in English Comedian of the Year 2016.
---
So get on down to the Frog and Bucket for a great night out whilst helping us to fund and support community activity across Greater Manchester.
For Happy Days. For Having A Laugh.