The RHS Flower Show opened on Wednesday 22nd July at Tatton Park in Cheshire.
The famous show is set in 28 acres of the Knutsford park and it runs from Wednesday 22nd July until Sunday 26th July.
The flower show is now in its 17th year and this year's theme is carnivals for the second year running. It takes 12 months to plan the whole event and it's divided into three zones – Feast, Grow and Inspire. There will be 29 show gardens on display, including a community one from HMP Styal Women's Prison.
The Flower Show often inspires others to get involved in their own gardens or in their local communities. Learning to grow fresh produce like what is seen at the Flower Show can often help families who are struggling to grow their own fresh, nutritious produce.
The Fallowfield Secret Garden is an acre and a half plot of land in the heart of Fallowfield in South Manchester (pictured).
The land has been transformed by members of the local community who have come together to use their skills to create something for the whole community to use. You can see the transformation below: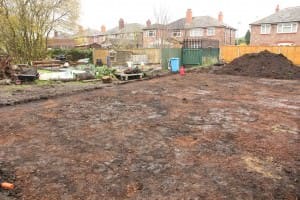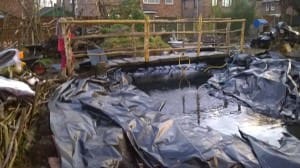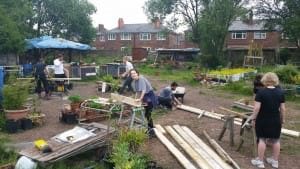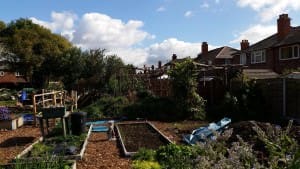 The group is in the process of building a permaculture project for everyone from all ages and backgrounds to get involved with. They are also giving people in the community the opportunity to create a smaller project within the wider one the team are doing. Individuals then feel like they have ownership over what they create, design, build and install; giving people the opportunity, support and backing helps to give them a lot of confidence and new skills.
Fallowfield Secret Garden also teaches people the benefits of growing your own food and encourages them take on a healthy lifestyle. They give local residents and the wider community a space to build up new skills, make new friends, take part in events and have fun.
If you'd like to help more groups like Fallowfield Secret Garden in your area DONATE TODAY to make a real difference to Greater Manchester communities and the people in them.