The definitive Manchester tour guide has given his support to Forever Manchester Week with his legendary Incredible Interiors tour. Discover Manchester from the inside.
The extraordinary Jonathan Schofield is the go-to Manchester guide when you want to see more of our great city.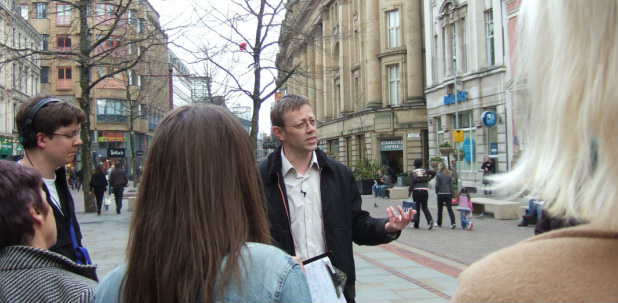 We encourage you to take his Incredible Interiors tour to see what happens inside the almighty-impressive architecture that we take for granted everyday.
You can expect some surprises (welcome ones of course) and tours of Rates Hall, Manchester Cathedral, Central Library, Manchester Town Hall, John Rylands Library, (former) Midland Bank, The Royal Exchange, Mercure Hotel, Midland Hotel, Onward Buildings, Albert Hall, Portico Library, Manchester Art Gallery and did we mention surprises? Yeah them too.
Entertainment is Mr Schofield's middle name, who will reveal the nature of interiors and the people who made them too.
Book your place on the Incredible Interiors tour now, by going on their Eventbrite link here.
For the full list of Forever Manchester Week events, go to forevermanchesterweek.com.