On Monday we were pleased to announce the nominees for the four awards taking place at our Birthday Bash sponsored by Metronet UK on Friday 5th February.
The Corporate Supporter of the Year Award is in recognition of a company's commitment and significant support to the work Forever Manchester does. The winner will encourage their staff to raise funds, get involved and raise awareness of the Forever Manchester brand.
The award is sponsored by Manchester Building Society based in the heart of Manchester and has a long history of providing sound financial products since it was established in 1922.
Allan Hodges, Chief Executive at Manchester Building Society, said:
"We are delighted to sponsor an award that celebrates and recognises fellow local businesses that are pro-actively supporting Forever Manchester. As a business proud to be based in Manchester, we feel it is important that local businesses support a charity dedicated to making the lives of the city's communities better now and for the future."
The nominees are:
One Advice Group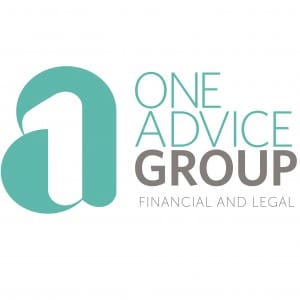 One Advice Group is a Legal and Financial Services organisation and one of the largest employers in Trafford. One Advice Group is very active in its local community, regularity visiting local schools to help coaching children and raising money. Money is regularly raised by attending Forever Manchester events and running their own like the One Advice Comedy Laugh-In at the Frog and Bucket. The Group has raised nearly £7,000 for Forever Manchester so far and were placed in the top 5% of businesses on JustGiving last year because of their fundraising efforts.
Express Solicitors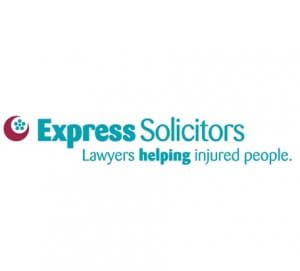 Express Solicitors is a Northenden based law firm committed to making a positive impact in the area where they and their staff live and work. They have been supporting Forever Manchester for nearly two years and have nominated us as their chosen charity again this year. Their Senior representative, Carole Jones is a Forever Manchester Ambassador and they have appointed five internal Ambassadors to act on our behalf to stimulate fundraising activity and keep their staff aware of the work we do, as well as recently appointing a Community Ambassador. Express has raised nearly £20,000 since it started working with us and attend nearly all of our fundraising events as well as running their own events on our behalf.
AutoTrader UK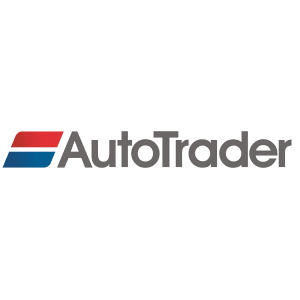 AutoTrader merged 6 offices in May 2014 making a workforce of around 700 people at First Street, Manchester. Part of its ethos in moving to Manchester was "to make a difference" and to be known as a Manchester company. AutoTrader has supported Forever Manchester in many ways in this time including getting 50 members of staff to take part in the Manchester 10k, donations from their sales conferences, birthday parties and more and hosting annual Christmas parties for 100 older people supported by Forever Manchester's funding. All in all AutoTrader has raised upwards of £14,000 for Forever Manchester.
CDL (Cheshire Datasystems Ltd.)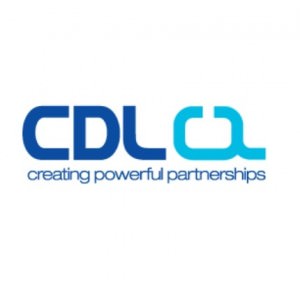 CDL is an insurance software house based in Stockport with 700 staff. The group has a named fund with Forever Manchester providing £35,000 support each year for the last 5 years for grassroots community groups across Stockport. CDL visits groups that it has funded and also provides IT support and donation of laptops. CDL features Forever Manchester on their website as a key CSR partner and in their reports and promote Forever Manchester within their strategic meetings within the Stockport area. CDL's staff takes part in fundraising activities and regularly raise over £500 when participating in the Caketober event.
Manchester Arena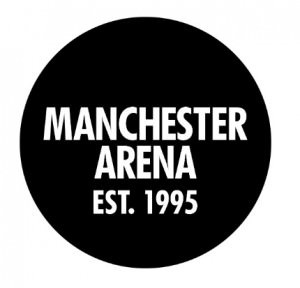 Manchester Arena is proud of its local heritage. On its 20th birthday the iconic Manchester landmark approached us and we talked about how we could work together to help our local communities. The Arena regularly provides us with tickets to some of the most sought after gigs and to date the value of those tickets is almost £12,000. This donation allows us to distribute them to community groups throughout the region. The Arena's team also fundraises for us, taking part in events like the Run in the Dark as well as donating money from their staff events.
Best of luck to all of these nominees. Forever Manchester would like to thank each of these Corporate Partners for their ongoing support, fundraising and awareness which helps us to raise more money to distribute to community projects across Greater Manchester.
To see the full shortlist announced on Monday click here.
If you'd like to attend our Birthday Bash and support our award winners as well as celebrate everything great about Greater Manchester you can do so by purchasing tickets using the form below or requestion and invoice from Cheryl Hill at cheryl@forevermanchester.com.
Individual tickets are priced at £85 and tables of 10 are priced at £850. Please note when booking online, there is a small Eventbrite fee.