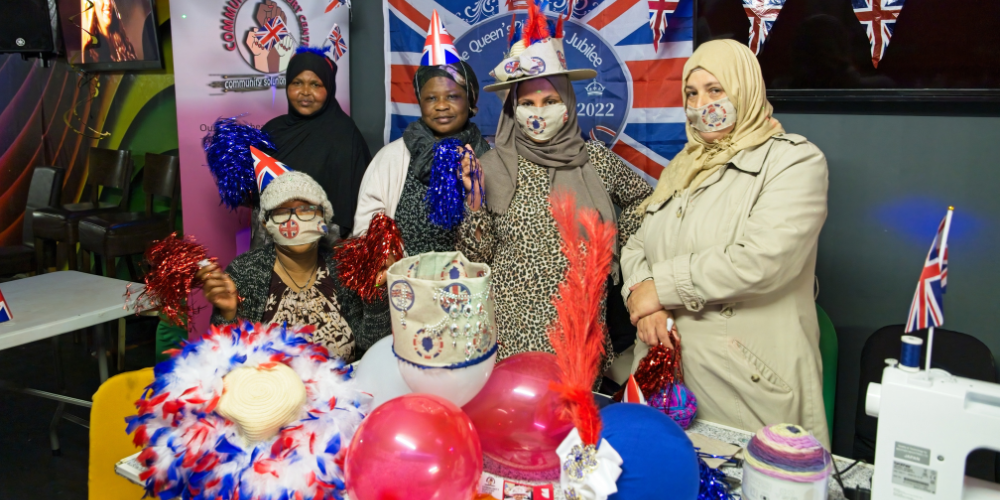 Community Support Centre supports women and girls who are socially and economically disadvantaged, working alongside them to realise their skills and improve their health and well-being.
Group members are often marginalised, isolated and need day-to-day support to help rebuild their lives, facing challenges such as having no existing support network, poor financial literacy, a lack of ICT skills or English not being their first language. Community Support Centre aims to improve their mental health, increase confidence, and build a strong community of friendship and womanhood.
They host a number of workshops focused around confidence-building, empowering their members and providing safe coping mechanisms where necessary. They also provide a range of health and well-being classes, including fitness classes and education on healthy living.
Community Support Centre also supports women and girls with counselling sessions, advocacy and mentorship. Helping them to improve their self-esteem and overcome social isolation and loneliness which often occurs when their service users are new to the area or have recently experienced trauma.
As well as physical and mental wellbeing, the group creates a space for members to come together socially, with events such as photography sessions, arts and crafts, and celebration days providing the opportunity to build friendships and connections.
It is always worth remembering that, if you support Forever Manchester, you support all this.
The ability of local community groups and organisations to best help people in their community remains dependant on maintaining support for them.
To find out more about how you can get support Forever Manchester please email us at marketing@forevermanchester.com or telephone on 0161 214 0940.
---
Date added: 3rd November 2023
---