Captain Manchester's been a busy guy since his relaunch on Friday 2nd October.
Following the announcement that Captain Manchester was back spreading kindness across Greater Manchester, he was out and about handing out cakes on Friday 2nd October, and on Monday 5th October, he gave out brollies to folk caught in the Manchester rain. On top of this, this week he handed out bus passes to the people of Manchester to cure those Monday blues.
The Captain helped to launch Forever Manchester's own Caketober event, which helped to raise £180. And due to the Forever Manchester staff team making more cake than we could all stomach, he took to the streets of Manchester offering free cakes and spreading the message of kindness. Once all the cakes had been given away he then headed to our First Friday networking event at the Deansgate Pub.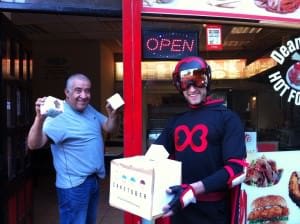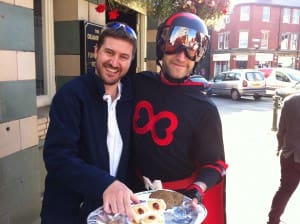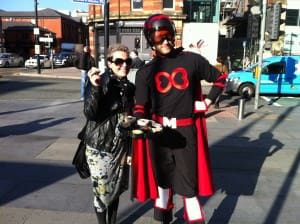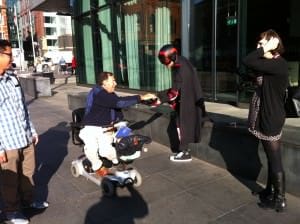 He loved it so much, he got up early on Monday and headed across town with brollies in hand.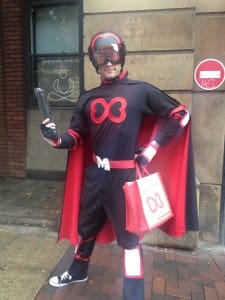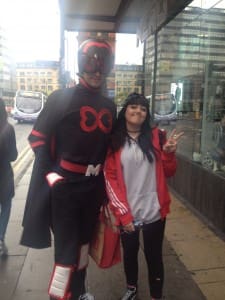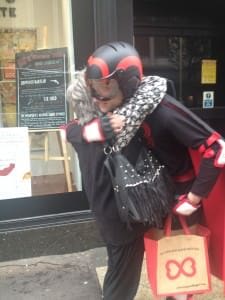 On the morning of Monday 12th October, Captain Manchester then gave away Day Riders to brighten up the people of Manchester's Monday morning.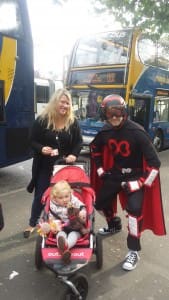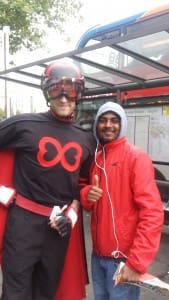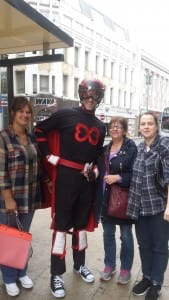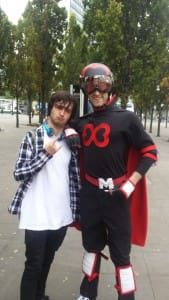 If you've not done so already, head to his secret hideout on our website to watch his latest video and listen to his exclusive radio interview.
CLICK HERE TO FIND OUT MORE ABOUT CAPTAIN MANCHESTER
To track his progress or tell the Captain about your random acts of kindness that have cheered someone up, make sure you contact him on Twitter.