It has begun! Our month-long fundraiser involving all that is good in this world – cake and fancy dress – officially started on Saturday.
We've been delighted by the number of businesses, community groups, and cafes, bars and restaurants that have signed up to Caketober so far.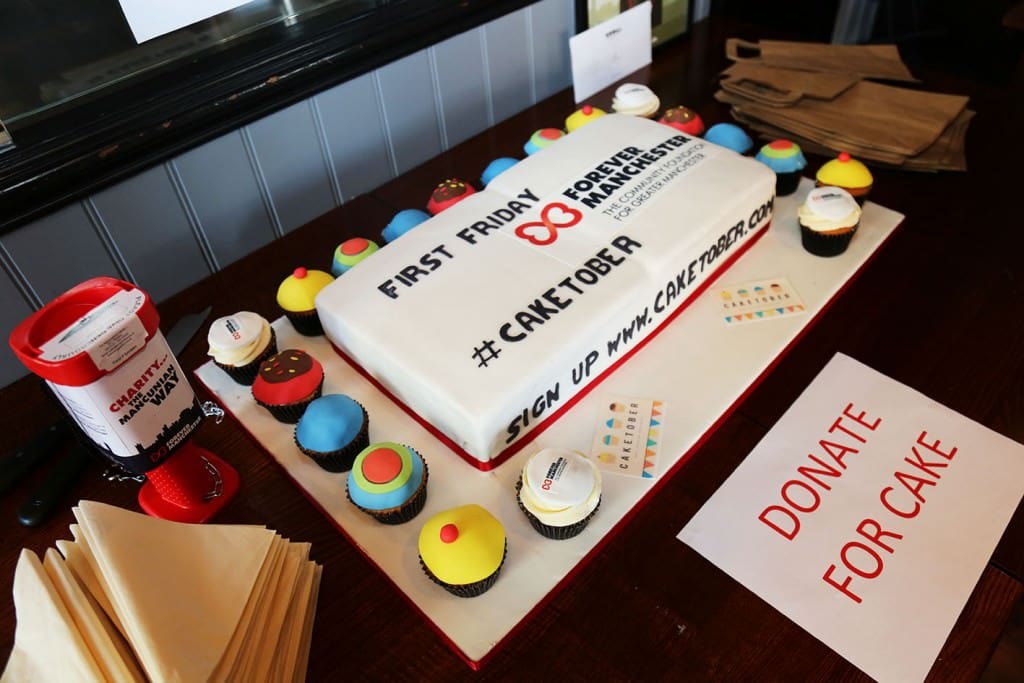 To really kick things off in style, this Friday 7th October we will be providing our First Friday guests with cake and great Caketober chat. On top of this, we'll also be accompanied by the amazing acoustic musician Ben Heyworth, and our caped kindness crusader Captain Manchester will also be making a special appearance!
Forever Manchester's monthly networking event, First Friday provides our supporters with the chance to connect and mingle in a relaxed environment. Kindly sponsored by Tilney, the event will be back again at Great Northern's All Star Lanes on Friday 7th October. The venue is perfectly located in the heart of the city centre and there'll be bowling!
First Friday brings together an eclectic mix of local business professionals in a relaxing environment allowing you to mingle with like-minded people over a pint or two. Members of the Forever Manchester team will be on hand to make introductions and share upcoming activities for you to get involved in to raise money to support community activity across Greater Manchester.
First Friday is free to attend, but please register below to book your place.
Friday 7th October 2016 – 4-6pm
The Great Northern, 235 Deansgate,
Manchester M3 4EN