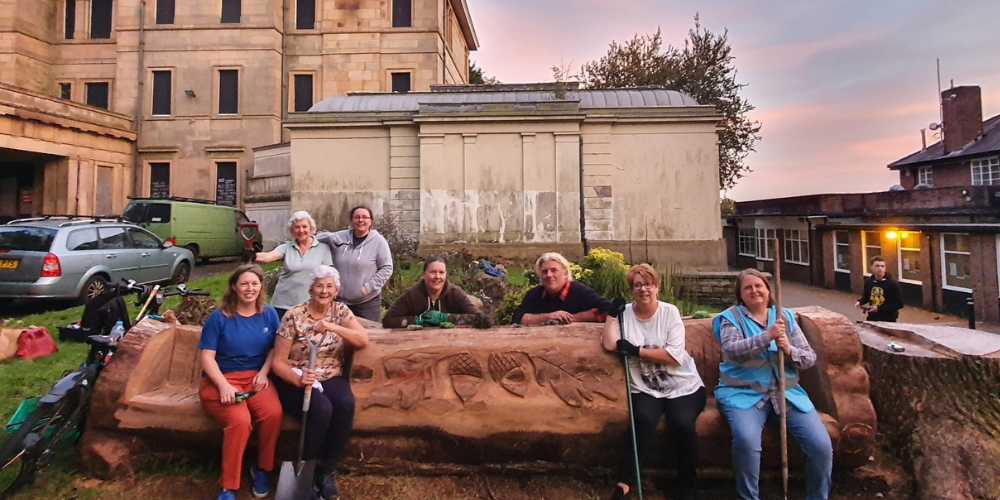 Buile Hill Mansion Association is a volunteer-led community group set up to ensure the Mansion House and surrounding buildings in Salford's Buile Hill Park are saved and renovated to create a valuable, community resource for the people of Salford.
Buile Hill Mansion, a Grade II listed villa built in the 1820s, was opened to the public in 1906 as a natural history museum. For nearly 100 years, generations of Salfordians benefitted from the open green spaces, museum collections, brass band concerts and sports facilities. The Mansion closed in 2000, and after years of neglect fell into disrepair.
The Association is well supported by the local community who wanted to see the gardens restored and the Mansion reopened, recognising the value of rejuvenating this gem of a community asset. They encourage everyone to get involved in the park's future alongside continuing to maintain and develop projects, initiatives, and activities for local people in park.
These projects include the creation of a Sculpture Trail and a mental health wellbeing area, and the restoration of the Mansion's sensory garden. They also host regular community events and activities, including local history training, craft sessions and family events which have had a positive impact in relation to mental health and social isolation. After years of hard work and dedication, it is expected the restored mansion will open in 2024 at a cost over £5.5million.
Watch the video below produced by Buile Hill Mansion Association as they celebrated the Queen's Platinum Jubilee in 2022 .
It is always worth remembering that, if you support Forever Manchester, you support all this.
The ability of local community groups and organisations to best help people in their community remains dependant on maintaining support for them.
To find out more about how you can get support Forever Manchester please email us at marketing@forevermanchester.com or telephone on 0161 214 0940.
---
Date added: 6th December 2022
---