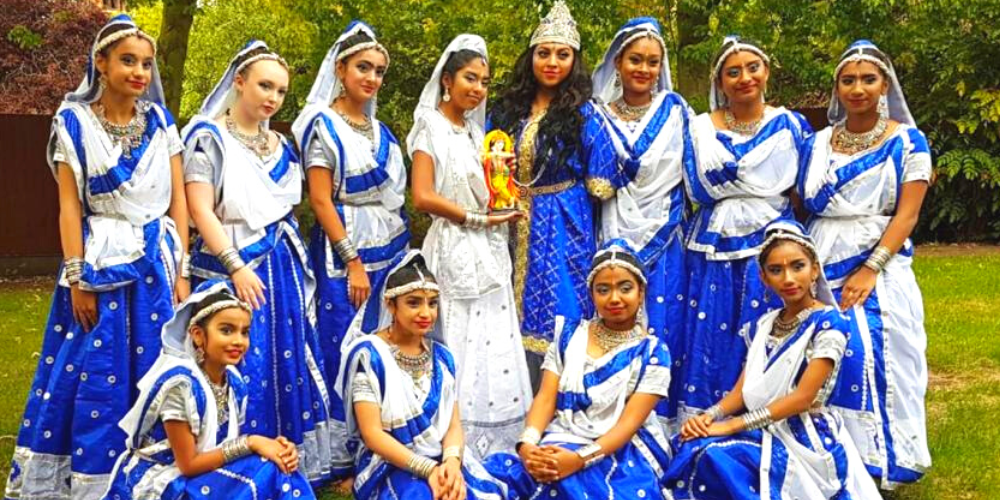 Bolton Mandhata Youth was established in 2007 to actively encourage young people from the community to develop as confident individuals with good values and a strong identity.
Hosting a wide range of activities, Bolton Mandhata Youth aims to foster a community spirit, develop young people within the community and promote community cohesion between all age groups.
They support healthy lifestyles, physical activity and sports participation, and work closely with other voluntary and community organisations in the area.
The group has something for everyone, hosting weekly dance and music classes, football, netball and a monthly games night. The dance classes teach Raas and Garba, which are typical Gujarati folk dances that everyone can participate in. As well as performing at local community events, the dance troupe also compete in regional and national competitions.
Bolton Mandhata Youth also take an active part in the celebration of religious festivals by putting on activities to encourage the younger generation to get more involved. Their annual Diwali show provide opportunities for the dance and music classes to showcase their skills. They also celebrate Halloween and Xmas by holding parties at the Mandir (Hindu Temple).
It is always worth remembering that, if you support Forever Manchester, you support all this.
The ability of local community groups and organisations to best help people in their community remains dependant on maintaining support for them.
To find out more about how you can get support Forever Manchester please email us at marketing@forevermanchester.com or telephone on 0161 214 0940.
---
2nd December 2022
---