Tickets for our Birthday Bash on Friday 5th February will be posted out next week.
It's all going on at FM HQ and we're getting excited with the Birthday Bash being just over two weeks away!
The tickets are kindly sponsored by Beever and Struthers, a firm of Chartered Accountants and Business Advisors based on Chester Road on the edge of Manchester City Centre. It has supported Forever Manchester for some time now and sponsored the Twitter wall at our 25th Birthday celebrations in 2015 and is pleased to be on board once more.
With offices in Manchester, Blackburn and London, Beever and Struthers has been providing accountancy, financial support and advice to clients for over 100 years and currently ranks in the Top 10 firms in the North West and Top 60 in the UK. The company has also won 'Best Accountancy Firm of the Year' in The City of Manchester Business Awards multiple times.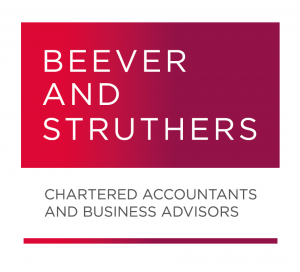 Maria Hallows, Audit Partner at Beever and Struthers said: "Beever and Struthers is delighted, once again, to be part of Forever Manchester's Birthday celebrations. Not only does this provide us with a fantastic platform to promote our firm but also to support a  community charity which covers Greater Manchester. Happy Birthday we hope you have a great night."
Staff from Beever and Struthers will be in attendance at our Birthday Bash and we're looking forward to celebrating with them.
It's not too late to join us! If you'd like to attend our Birthday Bash tickets are just £85 or £850 for a table of 10. Tickets can be purchased by using the ticketing form below, or alternatively if you wish to be invoiced please email Cheryl Hill on cheryl@forevermanchester.com or call 0161 214 0940.