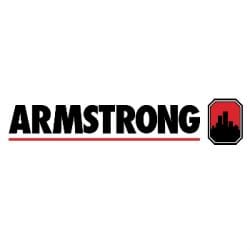 With more than 1000 employees worldwide, operating seven manufacturing facilities on three continents, Armstrong Fluid Technology is known around the world as a leader and innovator in design, engineering and manufacturing of integrated solutions within the building oriented fluid-flow equipment industry.
Armstrong products are internationally recognized for design quality, long service life, and operating economy.
Armstrong have seven manufacturing facilities across the world, including Buffalo, Toronto, Sao Paulo, Bangalore, Shanghai, Birmingham and here in Manchester in Ardwick.