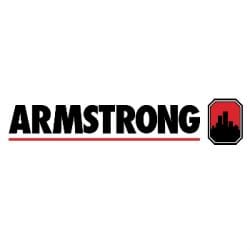 With over 1,200 employees worldwide, operating eight manufacturing facilities on four continents, Armstrong Fluid Technology is known around the world as a leader and innovator in the design, engineering and manufacturing of intelligent fluid-flow equipment.
Armstrong was incorporated in 1934 under the leadership of Samuel Allan Armstrong. In 1952, under the direction of James A. Armstrong, the company launched a series of bold initiatives across the entire spectrum of the organization's activities that set the corporate direction and led to impressive growth.
In the decades that followed, Armstrong developed industry-leading technologies, established international manufacturing operations, and expanded sales into global markets. Over the past 80 years, they have become a multifaceted and customer-focused business. Also, they have embarked on a journey of carrying over their expertise in producing fluid flow products to the engineering and support of intelligent building energy technologies. Where they stand today would not have been possible without their proud history  of growing expertise and participation in the industry. Today, Armstrong's original commitments are unchanged: creating customer experiences second to none is part of a long-standing family tradition.
Armstrong have manufacturing facilities across situated the world, including Buffalo, Toronto, Sao Paulo, Bangalore, Shanghai, Birmingham and here in Manchester.

http://www.armstrongfluidtechnology.com