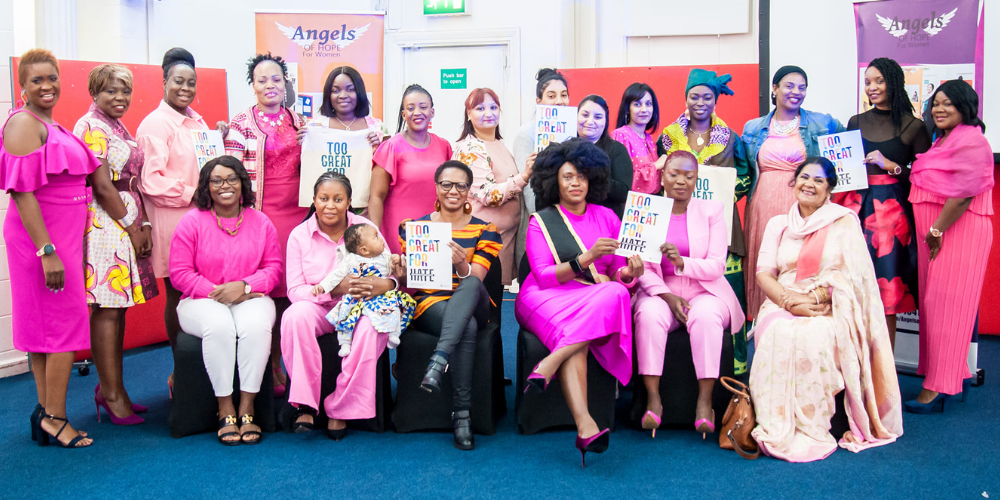 Angels of Hope for Women are a woman's organisation that run an outreach service for women and girls who have experienced domestic abuse and other harmful practices.
The majority of the women they support are asylum seekers and refugees living in sheltered accommodation with very limited or no English language skills. Over the last few years, the group have received increased numbers of distress calls from women experiencing immediate poverty, food deprivation and rising energy costs.
Most of the trustees and volunteers who provide this support have lived experiences of the issues that many of the women face, having been in similar situations themselves.
They offer support that has a lasting impact, empowering the women to become independent and self-reliant.
The group facilitate peer support sessions, provide confidence-building classes and partner other groups and agencies to ensure access to help and support, especially for those experiencing mental health issues.
One attendee said: "Angels of Hope helped me regain my footing after my separation which is something I would not have been able to do on my own as I was unemployed and fleeing domestic violence. Just attending the sessions helped with my mental well-being and meeting other was essential in helping me to cope and deal with my situation."
It is always worth remembering that, if you support Forever Manchester, you support all this.
The ability of local community groups and organisations to best help people in their community remains dependant on maintaining support for them.
To find out more about how you can get support Forever Manchester please email us at marketing@forevermanchester.com or telephone on 0161 214 0940.
---
Date added: 9th December 2022
---