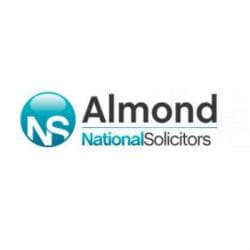 Almond Solicitors is a progressive law firm which intend to grow and develop its range of services and offer legal support to local people throughout Greater Manchester.
Whether you are embroiled in a dispute at work, contemplating a divorce or moving home, the prospect of dealing with the world of the law can be daunting. Our Droylsden, Heaton Moor & Oldham solicitors understand that the law can be confusing when you don't deal with it every day, so make it their priority to make the process as straightforward as possible for their clients.
Our legal experts can assist with the following matters;
Personal Injury cases
Employment Law & Settlement Agreements
Family matters
Wills & Probate
Conveyancing
Flight Delay compensation
Civil Litigation
Clinical Negligence
Financial claims
Debt Recovery
Mediation
Our solicitors assist with conveyancing queries on a daily basis, so if you are seeking assistance with property law you can be assured that the matter is in the safest of hands.
We also have a proven track record dealing with more complex queries such as employment disputes and matters relating to family law, so you know you will be receiving legal expertise of the very highest standard from our team of solicitors.
Whether your case is complex or relatively straightforward, we don't expect our clients to be experts in law – that's our job. Our team will always explain what will be involved in the legal process and make sure to keep you in the loop until the matter is settled. All of this using straightforward English, not confusing legal jargon.
Our solicitors have built a reputation based on their professional but friendly approach. Contact us today to find out why our clients return to us time and again to take care of their legal needs.