World AIDS Day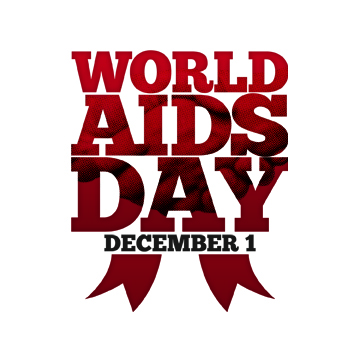 December 1, 2015
World AIDS Day is held on the 1
st

 December each year and is an opportunity for people worldwide to unite in the fight against HIV, show their support for people living with HIV and to commemorate people who have died.

Over 100,000 people are living with HIV in the UK. Globally there are an estimated 34 million people who have the virus. Despite the virus only being identified in 1984, more than 35 million people have died of HIV or AIDS, making it one of the most destructive pandemics in history.

World AIDS Day is important because it reminds the public and Government that HIV has not gone away – there is still a vital need to increase awareness, fight prejudice and improve education.

Landmarks across Manchester, including The Co-Operative building on Miller Street and Manchester's Central Library have commemorated the day by showing the red ribbon, an image officially shown to support World AIDS Day.

Thousands of Africans in Britain have HIV without knowing. Africa Learning Organisation, based across Manchester offers a confidential point of contact that is reliable and efficient to help people who may be quietly suffering the symptoms of HIV.

The group set up in June 2012 for the purpose of providing a variety of training opportunities and projects to refugees and asylum seekers.

They help people who have antisocial behaviour and ex-offenders to learn and develop vocational skills with the objective to facilitate their process of integration.

They also provide sex education to members by providing advice and information on issues such as; HIV prevention, safer sex, how to use condoms, advice on how to find out if they need to be tested and where to get the test done.

Groups like these are vital within our communities. Africa Learning Organisation is tackling a worldwide issue on a local level every day.

If you'd like to help us to continue to support and fund fantastic projects like this one DONATE TODAY.