International Day for the Elimination of Violence Against Women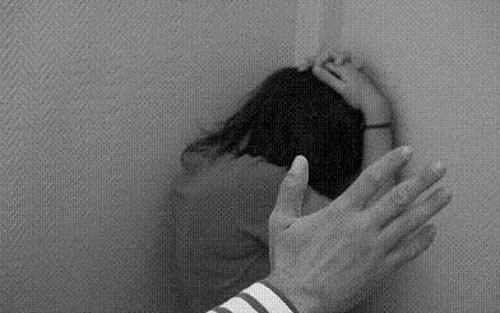 November 25, 2015
Wednesday 25th November was the International Day for the Elimination of Violence Against Women.
Unfortunately, in communities across the country there are women secretly suffering with domestic violence every day.
Important community projects, such as the Women Integration Project Organisation, based in Moston in Manchester help these individuals by building up their confidence and helping to integrate them into their local community.
25th November starts 16 days of activism to eliminate violence against women. Today the foreign office announced shocking figures that around the world 35% of women will experience some form of physical or sexual violence. Watch the Foreign Office's Human Rights Minister, Baroness Anelay's speech below, which has some harrowing findings:
Women Integration Project Organisation's aim is to empower women to take control of their lives, particularly those experiencing language and cultural barriers and domestic violence. They provide training and education to build up employability skills, improve condition of life and facilitate the process of integration.
The organisation strives to improve the lives of local women, helping them to build confidence, skills and independence. Many women in the local area are refugees or asylum seekers, so the group aims to get these women integrated into their local community and wider society through educational programmes, health workshops and welfare advice.
With funding from Forever Manchester, the Women Integration Project Organisation has been able to host a tailoring training course, which will equip women with new skills, encourage entrepreneurship and provide weekly support.
Since 2011, the organisation has ran their activities from the local church, free of charge. The free premises have been provided by the Methodist Church, and have sufficient space, tables and chairs to accommodate the group. They also have space to accommodate all of the equipment, including the sewing machines for the new project.
Learning new skills will increase confidence in women who otherwise have a low self-esteem massively. These sessions will also help the women to make new friends and integrate into their local community and with other activities in their local church.
Although this group doesn't directly address the issues surrounding domestic violence, by helping individuals who have or are victim to it by teaching them new skills and helping them to make new connections, their wellbeing is improved massively. Sometimes just connecting with someone going through the same thing reduces the isolation people often feel when going through issues surrounding domestic violence.
Forever Manchester Women, which takes place every quarter raises money for female-led community projects, just like this one. With the fourth instalment coming up this January, and the series of events raising over £4,000 so far, why not join us?
The next one will be at Tattu Restaurant and Bar in Spinningfields on Wednesday 27th January 5-7pm. Tickets are £20* which includes a welcome drink and nibbles. Purchase tickets by using the form below:
*please note: there is a small Eventbrite fee