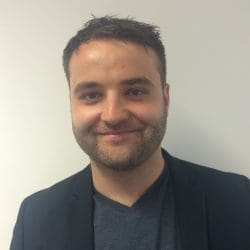 Will is a Trainee Accountant at My Accountancy Place.
Born and bred in Warrington, Will's love of Manchester stems from working in the City.
A husband and father, Will has had a mixed bag of jobs before landing at My Accountancy Place, including time as a cleaner, a pizza deliverer and a wall and floor tiler, so he's been in the same industry the whole time, really.
Of Forever Manchester, Will says:
"It wasn't until Forever Manchester's 25th Celebration that I really became aware of what Forever Manchester was about. It was a brilliantly heart-warming evening that has stuck with me ever since. I knew I wanted to get involved in any way I could. I would be grateful to be given the chance to help volunteer at events and help raise awareness of all the great things Forever Manchester does as well as raising awareness on how people can support Forever Manchester."
The things he loves about Manchester are:
"Its business community – I have had so much support from people from other businesses who I am pleased to now call friends. For helped for no other reason than they wanted to.
"The buildings – I walk through Manchester a lot and I am still finding new and wonderful buildings
"The buzz – It's almost tangible isn't it? Northern Powerhouse. Devolution. Ambition. Passion. A powerful mix. It is an exciting time to live and do business in Manchester."