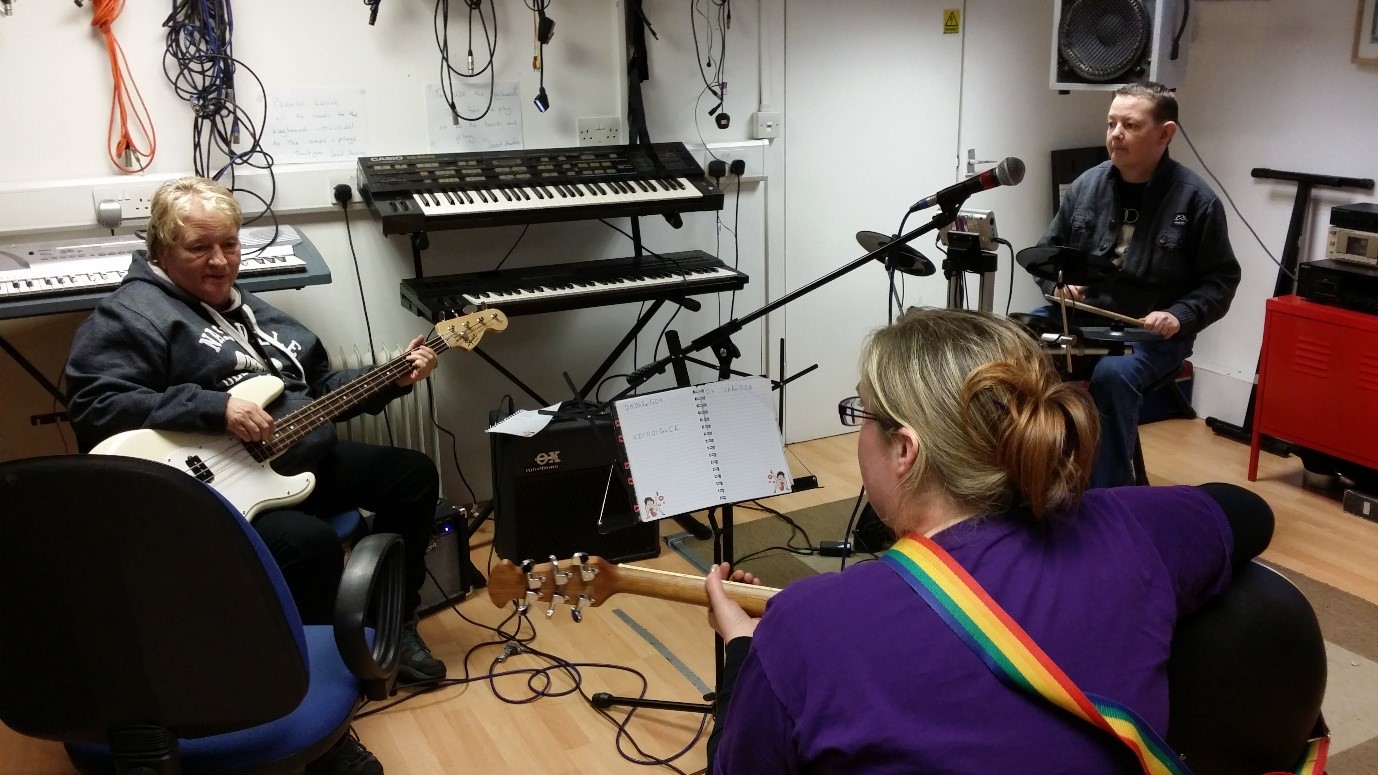 Since 2006, The Seed Project has been reaching out to the community to bring people together around a love of music.
Initially started as part of Mental Health Support organisation BluSCI, they became independent in 2013. The bulk of The Seed Project's work focuses around three music studios across Trafford where the community can come and get involved in music projects, learning new skills and producing new music. The main aim of the group is to increase the wellbeing and connectedness of their local community.
The Seed Project trains local musicians to become volunteers and share their skills with others in exchange for studio time, as well as musicians supporting other groups and putting on shows for the elderly in nursing homes. Community sessions have been run in association with other organisations such as The Royal Northern College of Music and professional bands like Maximo Park!  All in all it's a bright, buzzing, creative place to be, with members ranging in age and background all connecting over a love of music.
Most recently Forever Manchester supported the group to bring classical music into the community. Musicians from The Royal Northern College of Music came to the groups to teach composition and help members to write their own classical music. These original pieces were then performed for the public at Manchester's Central Library. The project was a great success and allowed the group to increase their confidence in classical music as well improving their mental wellbeing with increased confidence and new friendships. One member said: "When you're playing your guitar on your own at home, you can get so far with it. It's good having interaction with people, it enables me to have a release, and it's like a challenge for me."
For more information about Seed Studios visit their website: www.seedstudios.org.