Strength of Women Fighting Cancer Shines Through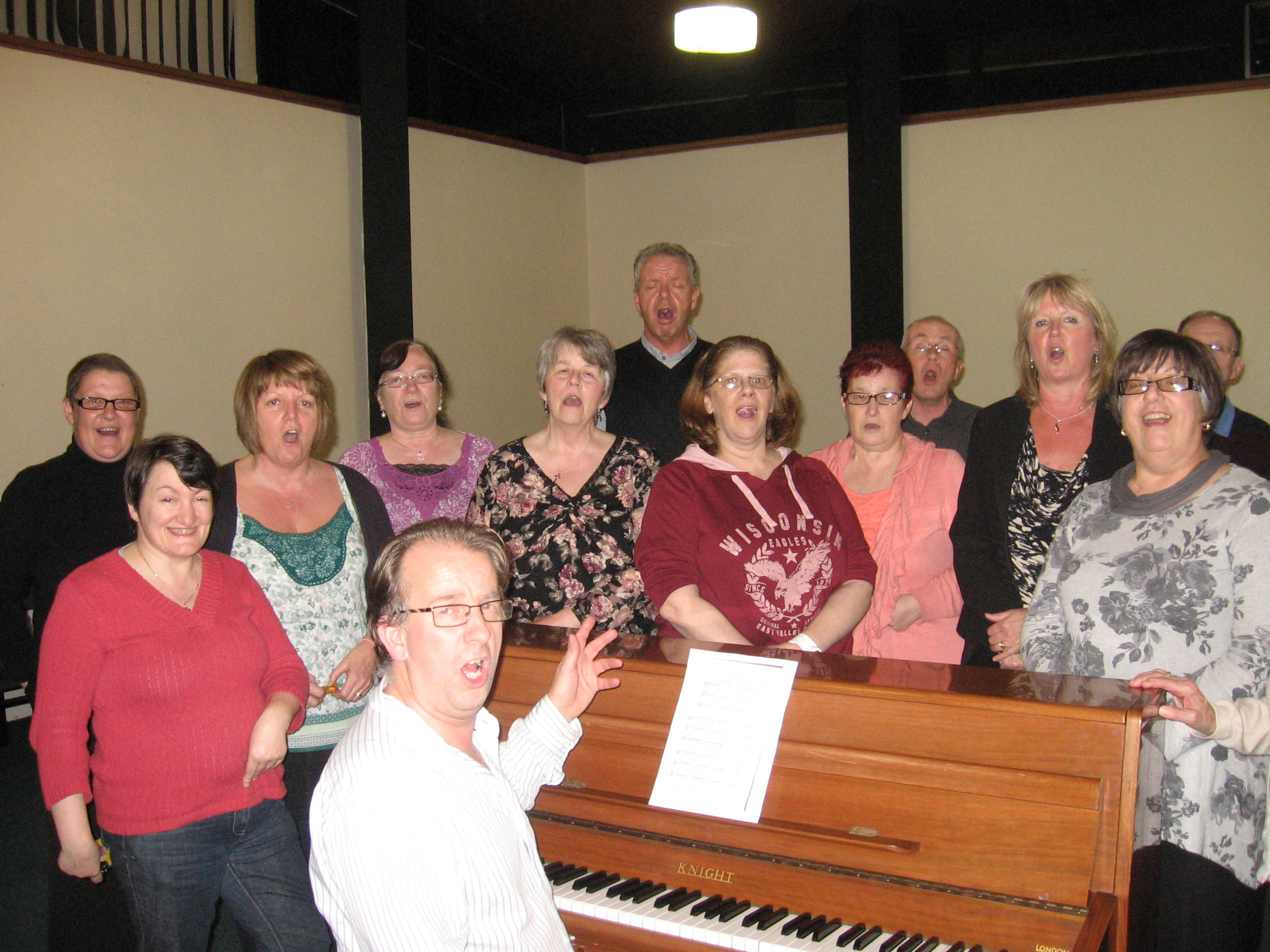 March 8, 2016
Bolton Cancer Voices is a choir made up of people who have or are currently being treated for cancer and it was set up by Pamela Livesey, who has been fighting breast cancer for 14 years.
Although Pamela cannot perform herself due to one of her tumours affecting her voice, she still attends rehearsals and says she is inspired by the men and women who have gone through so much and are still singing, laughing and enjoying life.
The group brings people together who have similar struggles day-to-day and allows them to share stories and advice as well as sing and perform across Bolton.
Pamela says Secretary Karen Elliot is "the real powerhouse" behind Bolton Cancer Voices. Karen doesn't suffer from cancer herself, but lost her father to it some years ago and wanted to do something to help other patients like him.
With a growing following, the group sang to 500 people in December 2014 and hope to see their fan base grow more as each year goes by.
Kath is a regular visitor to Bolton Cancer Voices sessions while fighting cancer, and says she has found "heaps of support and friendship" from attending the group.
Kath was diagnosed with cancer in February 2009 after some pains in her chest. This is Kath's story…
"I reached my five year clear target in November 2014 and celebrated with holidays and other indulgences. While I can't say my health is good, having reduced immunity and being diagnosed with seven further illnesses in the last four years, my 'cancer journey' has changed my life.
"My first introduction to Karen and Pam was at a Cancer Support Group. She introduced the idea of a choir and it struck me as a great idea and from the first group meeting I have been hooked.
"We have been given some wonderful opportunities to perform. Clive, the Music Director leads us with humour and lots of patience and I just love the whole experience. I am inspired by all the people in the choir and I really appreciate the real hard work that goes on behind the scenes, which helps to make it a success.  I have made so many friends by being involved with the choir. I get a real sense of comradeship, banter and enjoyment from it all and I love performing.
"I love music, but I also love art. For me every moment is precious. I actively refuse negativity. It's a decision/attitude/determination to never give up and to fully embrace the life given back to me."
Your donations help us to fund groups like Bolton Cancer Voices and make a difference to people's lives, such as Pamela and Kath's.
See the great work of the choir in the video below:
If you'd like us to help more groups just like this one this International Women's Day DONATE TODAY to make a real difference to female-led community projects.