Stockport RUFC Makes Rugby Accessible for All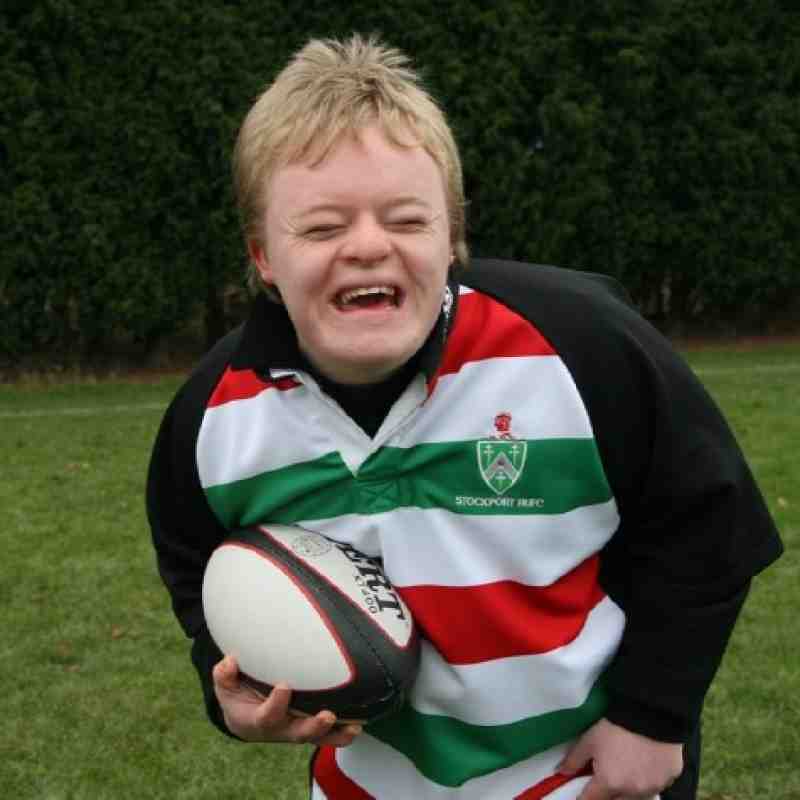 October 29, 2015
Saturday 31st October will see the Rugby World Cup, held across Great Britain come to a close with Rugby greats Australia and New Zealand going head-to-head in an all Southern Hemisphere final.
The Rugby World Cup being held across Great Britain has brought people together and ignited an interest in a sport that some people had never been interested in before. Although England bowed out at the group stage after a disappointing World Cup, the buzz around the competition has been great.
Sport is a great way to bring communities together. Rugby Union is no different. Often seen as the "gentleman's rugby", it's becoming more and more accessible. A great example of this is Stockport RUFC.
Stockport has a Special Tag Rugby Squad for youngsters with disabilities supported by Forever Manchester and is the only one of its kind in the North of England.
Many of the youngsters are integrated into mainstream education and yet, at the weekend, there is no equivalent provided in the sports or leisure world.
There are no opportunities for the Special Tag Rugby Squad to play other teams of the same standard as they are the only Special Squad in the North of England. Because of this, they have taken part in five annual International Tag Rugby festivals where they have been able to play other Special Tag Rugby teams from England, Wales and Ireland.
These residential weekends have provided invaluable opportunities for squad members to improve their social independence, to learn to work together as a group and to take part in competitive sports.
Some parents accompany their youngsters as they value the rare chance to network with other parents who are facing similar difficulties. Other parents take it as an opportunity to take a break themselves.
In the past, some youngsters have felt confident to go away with the squad leaving their parents or usual carers for the first time. This is a big step in the process of increasing their independence.
Even those who are more independent benefit from a residential weekend away, coping with sharing rooms, making choices and coping with a change of environment. This is potentially stressful for those on the Asperberger's or Autistic spectrum and helps in the very gradual process of desensitisation.
When away, the squad members are very aware of the needs of others and are attentive in helping each other by cutting up food, pushing wheelchairs and making sure everyone is involved in activities.
On the sporting front, the additional competition sharpens the players desire to improve their skills. The contact with other coaches also widens their experiences of playing tag rugby.
Funding for groups like this is vital, as is allows the Rugby club to subsidise the Special Tag Squad members and their parents to enable them to have a restorative weekend away, taking part in the International Tag Tournament, hosted by Ravenhill RUFC in Belfast. Having a youngster with complex needs often means more expense, so without some sponsorship, some of the parents would not be able to afford the weekend away at all.
Funding from Forever Manchester thanks to donations from our supporters has made a real difference to the youngsters. A representative from the club said: "Without your funding assistance, we would not have been able to undertake this project. Thank you so much for enabling us to give these disadvantaged youngsters a life enhancing experience."