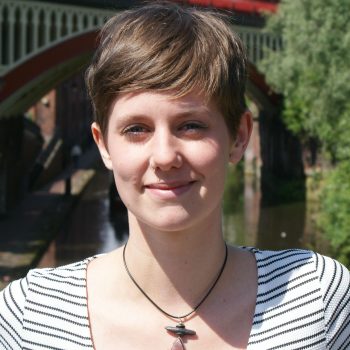 Grants and Awards Officer
Alongside Gayle, Rosie supports community groups through our awards process. Rosie joined Forever Manchester in 2014.
What do you love about Manchester?
All of the bars, all of the music and the feeling I get when walking round the centre (which I rarely ever leave).
What is your favourite building in Manchester?
John Rylands Library and One Angel Square – I will not pick between the two!
Where in Greater Manchester do you live?
Ancoats
Funny Manc memory:
The first night I moved to Manchester, me and some friends had a big night out. We woke up with a shopping trolley in the hallway and we were all super confused where we had got it from… turns out it belonged to my neighbour who used it to take the bins out so he didn't have to carry the bags. Manchester folk are definitely unique!