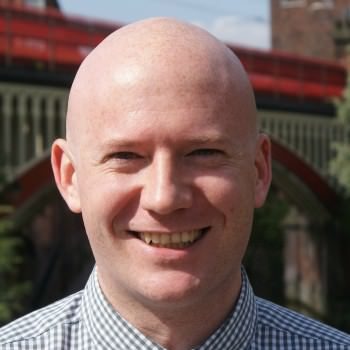 Finance Manager
Phil is responsible for managing the charity's financial accounts and has been part of the Forever Manchester team since 2011.
What do you love about Manchester?
It's not too big but it's not too small, it's like Goldilocks' perfect porridge.
What is your favourite building in Manchester?
Old Trafford
Where in Greater Manchester do you live?
Atherton
Favourite Manc memory:
I once met Gary Neville outside Forever Manchester's office and approached him for a photograph, we were both made up, I remember he was particular pleased with the situation. When I walked off to send the picture to my friends I realised I had not taken a picture of me and Gary, I had taken a picture of the empty street in front of us. I'm sure Gary was gutted.