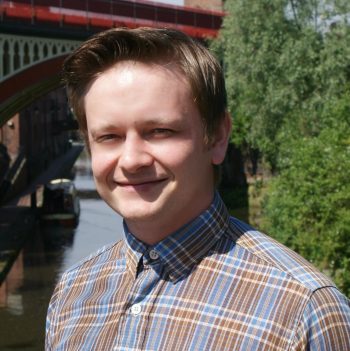 Connecting Communities Co-Ordinator
James has been with us since 2011. In his original role, he was a Community Builder until 2014 where he made big changes in the Trafford area, helping communities to apply for Cash4Graft awards and connecting individuals to create a more thriving community.
James now has a new role with us, where he is responsible for spreading the message of Forever Manchester and getting our ethos out there in communities across Greater Manchester.
James' first major project is in Blackburn with Darwen Borough Council, where he is developing Asset Based Community Development principles for health improvement across Blackburn at organisational, community and individual levels to improve the health and wellbeing for residents.