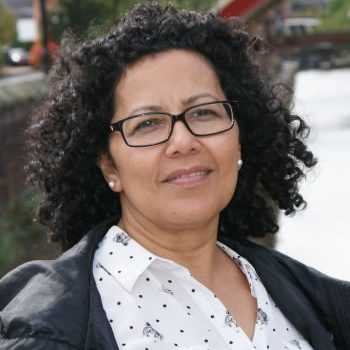 Project Development Officer
Gwen project manages the support of community groups in the process of applying for funding from our various awards. Gwen is Forever Manchester's longest-standing member of staff and has been with us since 1995.
What do you love about Manchester?
Being able to feed chomp down on any cuisine from around the world – yum a way to a happy tummy.
What is your favourite building in Manchester?
The John Rylands Library is one of my favourites not simply because it is a fab Gothic building, but because it was commissioned by Enrique Ryland in memory of her husband John Ryland and, we can all go and have a mooch around for free.
Where in Greater Manchester do you live?
Altrincham