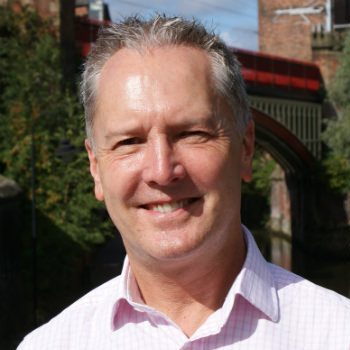 Director of Business Philanthrophy
Ged's responsibility is to engage with the commercial sector, developing strategic partnerships enabling us to help improve our communities and the people who live and work in Greater Manchester. Ged has been with us since 2013.
What do you love about Manchester?
It's not a well-known fact but we have a Special kind of rain, not found anywhere else in the world!
What is your favourite building in Manchester?
Saint Bede's college
Where in Greater Manchester do you live?
Lymm(chester)
Favourite Manc memory:
I worked for the Co-operative bank when the bomb went off. A car ended up on the roof of our office, I don't think it got a parking ticket though.