Sharks Swimming Group for People with Disabilities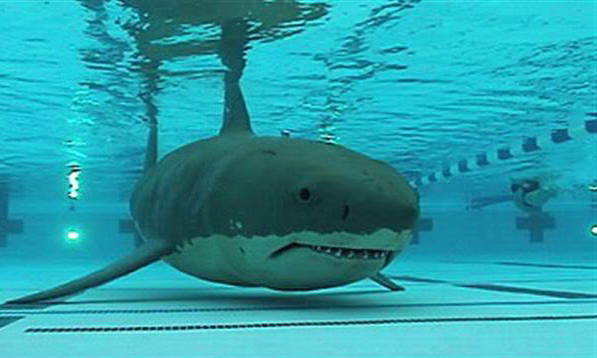 December 3, 2015
Thursday 3rd December International Day of Persons with Disabilities.
Sharks Swimming Group for People with Disabilities create an environment where people with disabilities, general health issues and long-term illnesses can enjoy the local swimming pool. The aim is provide a safe and relaxing place for individuals to swim, away from the bustle of usual swimming sessions.
Funding from Forever Manchester funded the group to purchase a flatbed changing facility and electric hoist, enabling a wider membership range.
Swimmers use Sharks Swimming's facilities because it is quieter than a public swim. Some have disabilities, some have health problems, recovering from surgery, undergoing treatment for cancer etc. The group provides help and support if asked and provide an atmosphere where nobody feels different or out of place.
This is Sharks Swimming's story…
"Many people use our swim as a social session as well as improving health, as they are long-term sick, disabled and often on low income. We know that exercise can help to prevent depression.
"Forever Manchester funded improvements to Hazel Grove Swimming Pool's changing rooms, which included a hoist to help the volunteers to change the older children who attend the group. One
individual who will benefit from this is Matthew.
"Matthew is 7 years old and has severe Athetiod Cerebral Palsy. He is dependent on an adult for all of his needs. Matthew started going to Sharks Swimming Club two years ago and loves every minute of it. His confidence in the water has steadily increased and he can now, with the right equipment, float around on his own.
"As Matthew grows, it is becoming increasingly more difficult to get him changed. When he was five, he used to be changed on a mat on the pool side. Now that he is nearly eight, we do not feel that is appropriate, as it gives Matthew no privacy or dignity.
"Matthew has an older brother, James, who has ADHD. James also attends Sharks Disability Swimming Group. This is invaluable to all his family as it gives the boys bonding time together, whilst allowing James to use up excess energy.
"When Matthew is in the water, he feels free, as he isn't restricted by the straps on his wheelchair. It also allows him to build up his muscle strength and improve his posture.
"As Matthew and James need round the clock care, it also gives his parents half an hour to sit and relax, knowing that they are both safe and enjoying themselves.
"Sharks was established to provide people with disabilities and their families, the opportunity to swim in a safe  and controlled environment, whilst keeping it as close to an open session as possible. The club is run entirely by volunteers. The club has no income, except for what is generated by fundraising and donations from grants."
If you'd like to help more incredible groups like this one in your area DONATE TODAY to make a real difference to local people.