Sale's Gone Monkeys (and Giraffes and Elephants)!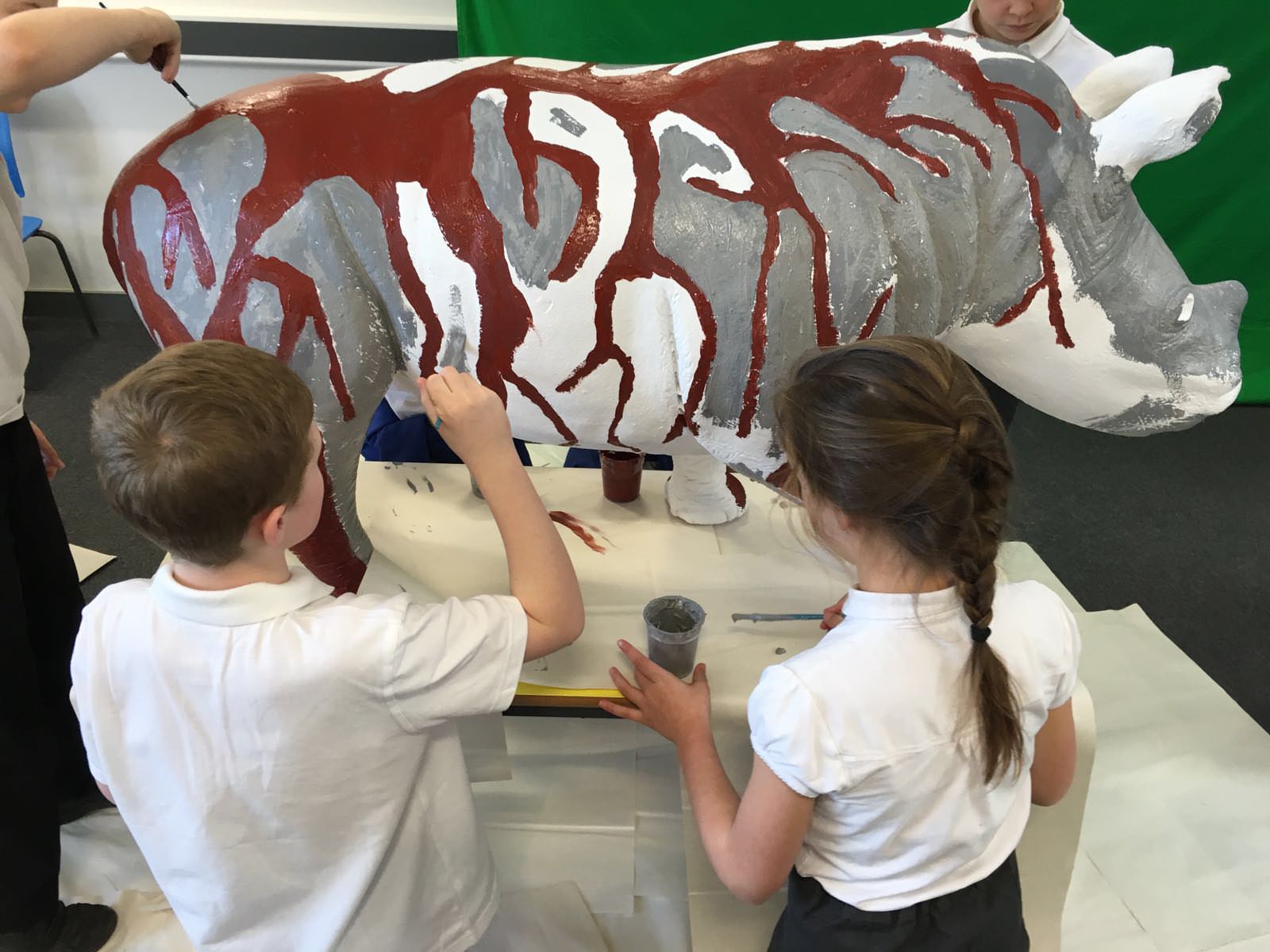 May 9, 2016
Two by Two was set up to provide more exciting and creative opportunities within the town where Founders, Anna and Zoe's children are growing up.
They were inspired to build on the success of Sale Arts Trail and set about developing family and community focused creative events for Sale.
Two by Two's latest project is 'Sale Art Zoo', which is a project celebrating Chester Zoo founder George Mottershead's connection to Sale, culminating in a vibrant display of colourfully decorated life-size animals through the town centre this July.
The Sale Art Zoo will be a free activity for visitors, families and residents to do over the summer holidays. Tesco in Sale have offered to print all 10,000 Sale Art Zoo Trail Maps will be distributed in store and around town, inviting people to follow the animal trail across the town.
A number of Sale town centre businesses are set to become "zookeepers" for eight weeks of the summer when an exciting outdoor art exhibition by Two by Two is launched. Approximately 35 zoo animals will be on show in Sale this July including giraffes, elephants, and a whole host of monkeys are among the latest additions to the Sale Art Zoo project thanks to the support of Sale's local businesses.
Two by Two organiser Anna Chopping said: "It's brilliant that local businesses have got on board with the project, and with their continued support we hope to create a real impact on the streets of Sale this Summer, bringing lots of visitors to the centre and really putting Sale on the map."
Zoe Taylor, Two by Two founder said "The project has gathered so much support over these last 12 months; with over 5000 local school children decorating the animal sculptures, we've led intergenerational workshops, we've had local artists, families and countless volunteers helping us pull everything together. Sale will be able to take great pride in this fantastic event!"
If you want to have a nosey and see this free event in all its glory, the animals will take to the streets of Sale on 22nd July and will run until 11th September 2016. An exhibition about Chester Zoo's George Mottershead will also run for the duration of the exhibition at Sale Library.
If you'd like to keep up to date with what Two by Two are up to on a weekly bases, follow them on Twitter.