The Time That Every Santa Has a Ball!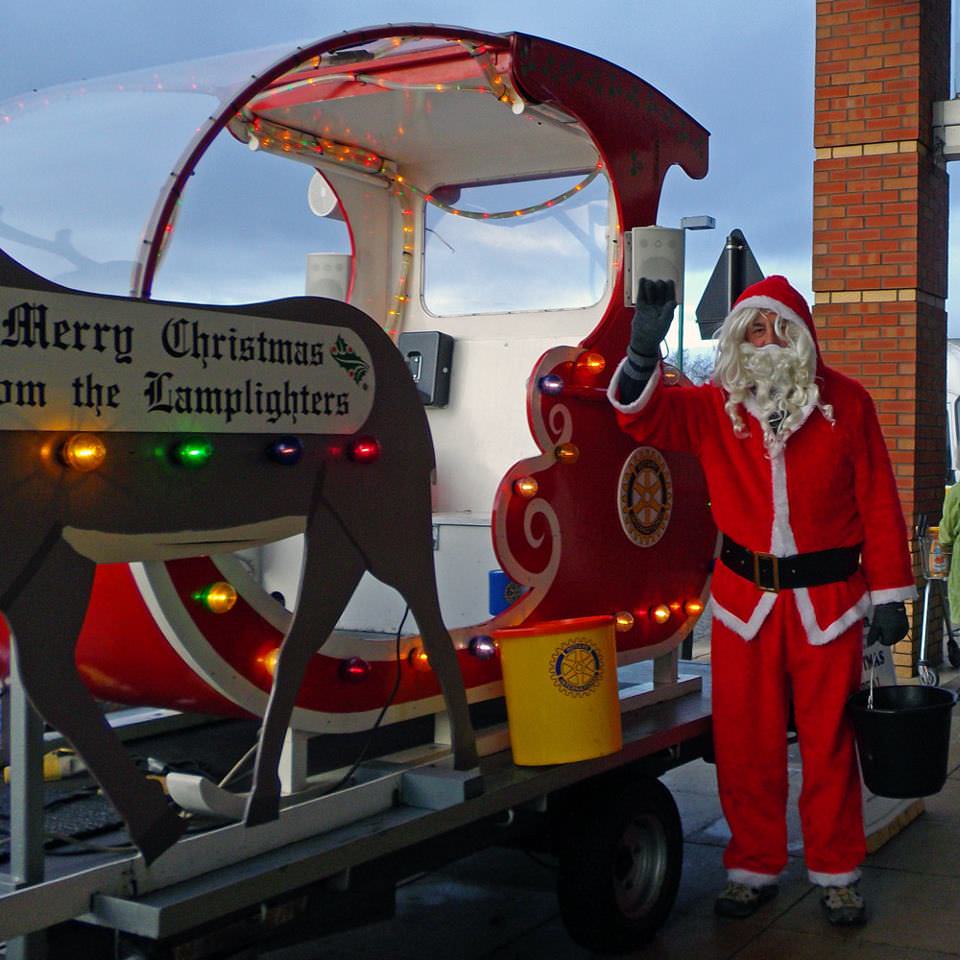 December 14, 2015
Stockport Rotary Club hosts a Senior Citizens Christmas Party every year for their local community.
Last year's Christmas Party at St. John's Church Hall in Heaton Mersey saw over 100 senior citizens living in the Stockport area in attendance.
Each year there are a number of entertainment acts including singers, ukulele band and recitals followed by sandwiches, cakes, tea and coffee. They also host a raffle, ensuring every guest wins a prize donated by members of the club.
Some of the individuals that attend don't have family and this annual get together allows them to celebrate the festive period with friends and feel less isolated at a time of year where feelings of loneliness can be heightened.
Bill, Chair of the Stockport Rotary Club said: "Each December for over thirty years a Christmas Party for around one hundred senior citizens living in the Stockport area has been hosted by the Rotary Club of Stockport Lamplighter. Why do we do it? For various reasons, primarily, that many of our guests live alone without family living locally and are unable to get out without assistance. Wheelchairs, walking frames and sticks do not deter us. The party helps to bring the joys of Christmas to the elderly and to show people do care. It enables them to relax and be looked after whilst enjoying a lovely afternoon out. The fun of Father Christmas arriving towards the end of the afternoon provides them with Christmas presents and raffle prizes. Getting there is not a problem as the Rotary Club members collect and then return them home safely. It gives us great pleasure and satisfaction to see them enjoying themselves and the opportunity for the Rotary Club to strengthen its links with the local community, one of the main aims of the Rotary movement. An afternoon for all of us to remember."
The Rotary Club of Stockport does excellent work looking after older people in its community. See how members Barbara and Bill work with the Fire Service to ensure older people are safe in their homes here:
Thanks to generous contributions Forever Manchester is able to fund excellent groups like the Rotary Club of Stockport all year round. If  you'd like to help us to help more DONATE TODAY to make a real difference in your area.