Respect for All Brings People of Rochdale Together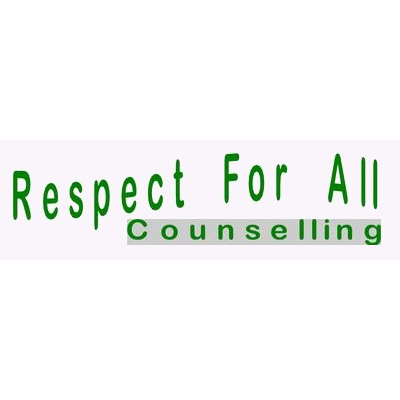 February 17, 2016
Mental health is fast becoming one of the great issues of our time with growing numbers of people in the UK seeking help.
Starting on Monday 15th February, BBC One is dedicating two weeks of its schedule to explore this important subject in closer detail across a range of programming from news and drama to documentaries and features.
Respect for All provides specialised mental health and emotional support, which reduces isolation for people with a variety of conditions including the learning disabled, Autistic and Asperges community.
Respect for All (RFA) also offers counselling and play therapy to individuals' families and carers. These carers and family members often have access to fewer support services, which is what RFA uniquely offers. They also offer counselling for bereavement and loss, abuse, domestic violence, depression and relationship issues.
The service is for children, young people, and adults in all ten boroughs of Greater Manchester. All of the organisation's counsellors have either personal or professional experience of being individuals with a variety of disabilities and learning difficulties. Counselling is offered in English and British Sign Language.
RFA's belief is that that each person is unique and has potential. They show respect to individuals through taking the time and effort to communicate with clients at a pace and in a way that is both helpful and empowering.
Funding from Forever Manchester in partnership with Comic Relief allowed the group to create a programme providing counselling, life skills work, group work, employability skills and training, which gave individuals the opportunity to participate more in their local community and gain new experiences, encourage friendships and community engagement.
The organisation works closely alongside other voluntary organisations, advocacy groups, social services departments, learning disability teams and children's services and has an established and growing reputation among other professionals in their ability to raise awareness of the hidden support needs, and social dangers experienced by our client group.
As well as this programme, Respect for All provides a clear and accessible service and support to less verbal and non verbal members of the community, using expressive methods such as TaSSLeS (Tactile Signing for Sensory Learners) and whatever works for each individual to meet the specific needs of the individual and group.
The organisation is proud to continue to provide specialised mental health and emotional support, which has aided a reduction in social isolation for the individuals they support.
After the group ran the Forever Manchester funded programme, participants were able to understand themselves better and were able to set life targets to challenge themselves to be present in the community. Through personal disclosure, beneficiaries were also able to share emotional problems that they may not otherwise have had help with. Friendships have also been forged, enabling the participants to keep in contact with each other outside the group environment. This helps individuals' general wellbeing too, creating great social experiences for individuals.
Participants of the groups also exchanged e-mail addresses and phone numbers to allow them to keep in touch with each other, creating opportunities to create social events of their own to maintain friendships with others that accept and understand their unique perspective.
The programme will now continue as the participants are committed to running the groups themselves, and are planning events to meet up in various venues that are familiar to them.
The confidence gained by these individuals is enormous, they are now confident enough to continue this successful programme themselves because they have formed solid friendships and noticed a difference in their general wellbeing, as well as gaining valuable skills.
If you'd like to help Forever Manchester to benefit more groups just like this one in your area DONATE TODAY to make a real difference to local people.