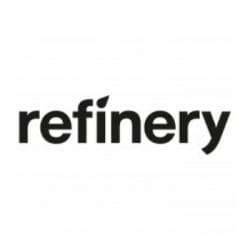 Refinery are an independent branding and communications agency.
They're open minded, collaborative and put people at the heart of everything they do. Refinery finds that when the right people, with the right mindset, are brought together, good things happen. They make work that works, and believe that the simple truth, well told, lies at the heart of the most powerful brand messages.
Though they are known for (and have particular knowledge of) communicating with retail and trade audiences, their clients are varied and diverse. They come to them with ambitions, eager for creative solutions, and expecting results. They stay with Refinery because they get them.