Commemorating Remembrance Day with Former Forces Support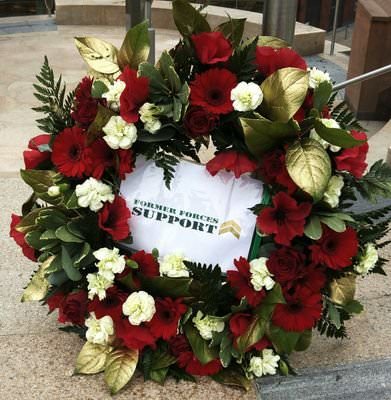 November 6, 2015
On the 11th day of the 11th month at the 11th hour, our nation comes to a standstill to remember the men and women who have given the ultimate sacrifice for their nation in conflicts throughout history to mark Remembrance Day.
The nearest Sunday to the 11th day is Remembrance Sunday, which took place this weekend. This Wednesday will mark the 11th day of the 11th month.
At this time, it's also important to bear a thought to the ex-forces personnel in our communities fighting their own battles after the trauma of living life on the front line, and to those families who have lost loved ones.
Throughout Greater Manchester there are lots of community projects that have been set up to provide support to these individuals and their families.
One of these groups is Former Forces Support, which is a Social Enterprise based in Manchester.
Former Forces Support was established by ex-forces personnel for ex-forces personnel and their families who may be unemployed or unable to get employment in the North West.
Former Forces Support engages with members of the ex-force's community, aiming to support them in adapting to and existing within society. The group works to help unemployed ex-service members to build the skills necessary to have the confidence and coping strategies to enter the workforce.
The group is currently running a series of courses, supported by Forever Manchester, which offer a holistic approach to ex-service personnel in the Manchester area. Some of whom are suffering from substance misuse issues and/or mental health issues. The aim is to give individuals the confidence and motivation to become a functioning member of their local community.
Former Forces Support is about harnessing every opportunity to promote healthier lifestyles, wellbeing, overcome barriers and change attitudes and behaviours for health and a happier life.
Thanks to your support, Forever Manchester is able to support groups changing people's lives, just like Former Forces Support year after year.